How To Wear A Brooch: 7 Ingenious Tips You'll Love
Views: 201 Author: Wendy Publish Time: 2023-05-10 Origin: Site Inquire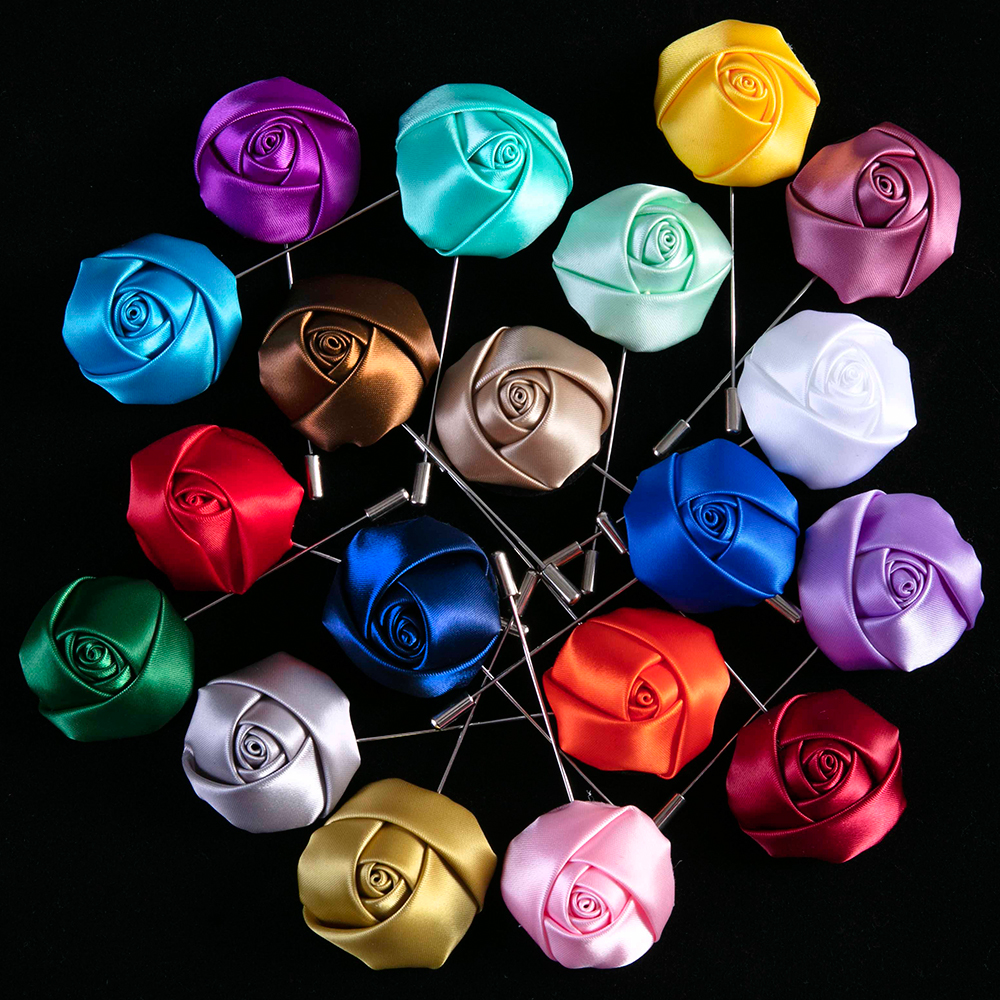 These 7 ways showing how to style a brooch proves that brooches are undeniably one of the most versatile of fashion accessories.
Whilst most jewelry can only be worn in one way – with bracelets clasping around the wrist and necklaces dangling from the neck – brooches can be placed anywhere on the person wearing them, and be both decorative and functional.

1. PAIR IT WITH A SWEATER
During the cold fall and winter months, cosy sweaters are a staple of any complete capsule wardrobe. With sweaters being such a popular item of clothing, an easy way to incorporate brooches into a day-to-day look is to simply pin it on a basic sweater.
Whilst being careful not to gather too much material, or risk damaging the fabric, placing a beautiful brooch just beneath the collar bone will add a touch of elegance and character to any comfortable sweater. Pairing a decorative brooch with a cosy sweater is the perfect way to blend comfort with style.
2.PIN IT ON A BLAZER OR COAT LAPEL
Whilst lighter brooches pair perfectly with delicate sweaters, heavier brooches can safely be pinned to blazers and coats which are typically made out of thicker and more durable material. Wearing a brooch on a coat or blazer's lapel is not only easy to position but also produces maximum, decorative effect.
Just by pinning on a brooch, a plain blazer or simple coat is quickly transformed into a stunning item adorned with character and sophisticated beauty.
3.PLACE IT ON YOUR COLLAR
Whether wearing a plain white shirt or a stylish denim jacket, securing the collar with an elegant brooch makes an ensemble look chic with just one simple addition.
A delicate looking brooch can soften the appearance of a stiff-collared shirt, whilst a larger statement brooch effectively dresses up any basic shirt. Whichever the style is preferred, a brooch is a quick-fix solution that infuses the wearer with a stylish flair.
4.ENHANCE THE NECKLINE
Even when not fastened to a shirt collar or a lapel, brooches can adorn necklines with striking glamour. Fasten one arresting brooch to the heart of a V-neck or line multiple brooches around the neckline, and a uniquely personal fashion statement is instantly created.
Experimenting with brooches allows the wearer to get creative and add sparkle to an otherwise plain top or little black dress that needs jazzing up. Nobody can resist mixing some artistic fun with a healthy dose of good fashion style.
5.EMBELLISH THAT WAISTLINE
Naturally, brooches don't have to be fastened near the neckline. Pinning a brooch to the waistline can equally dress up a plain outfit and infuse it with personality.
Placing a brooch strategically on the waistline accentuates and flatters the silhouette – effectively taking the place of a traditional belt – whilst adding dramatic flair to an otherwise simple dress.
6.PIN IT TO SLEEVE CUFFS
Depending on the outfit, and the brooch itself, it might make sense to wear one (or two) on the cuffs of a shirt or coat. After all, it's never a bad idea to add a little sparkle into the mix to completely shake up a look.
Pin matching smaller brooches to shirt cuffs to appear as cufflinks, or pin a larger more decorative brooch to the cuff of your favourite winter teddy coat. Either way, using a brooch to style the sleeves of an outfit will help to make an eye-catching, fashion statement that will draw the right kind of attention.
7.STYLE THAT SCARF
Scarfs are undoubtedly a fashion must-have, especially during the colder months of the year. Securing the ends of your cosy blanket scarf – or even a traditional scarf – with a brooch might be the simplest way to style it!
Not only does it help to hold the scarf in place, but a striking brooch adds sophistication to the entire look. Without needing to know any fancy knots or elaborate twists, pinning a brooch to one side or centrally – depending on personal preference – will keep the scarf reassuringly snug around the neck and give the outfit some extra glitz.