How to Choose a Scarf to Match Your Outfit and Look Your Best
Views: 223 Author: Wendy Publish Time: 2023-04-17 Origin: Site Inquire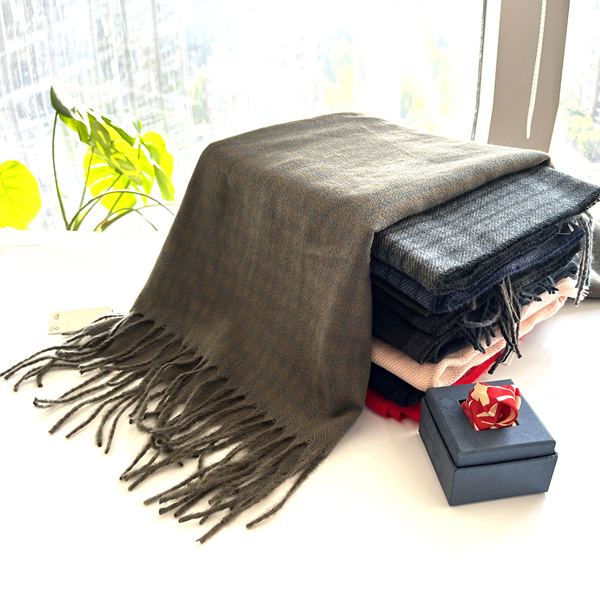 It makes sense to keep a sizable and diverse assortment of scarves on hand because they are such a useful and attractive wardrobe piece. Scarves can keep you warm and shield you from the wind, sun, and rain in addition to being fashionable and providing a dramatic effect to any ensemble. However, you can be one of the many individuals who are confused about how to "match" a scarf with clothing. Maybe you're hesitant to wear scarves with certain clothes because you're afraid they won't go together. We advise you to put your worries aside and start strutting your stuff while sporting those gorgeously designed and colorful scarves.
Spoiler Alert: the Scarf Doesn't Have to Match
Many of us have been brought up to believe there are rules against mixing and matching certain colors and patterns. These rules can hinder us, especially when it comes to choosing a scarf to perk up a dress, a top, or an entire outfit. Some of us feel a pang of anxiety doing something so seemingly simple as figuring out what scarf to wear with a black or camel coat or jacket.
We're happy to report those old-fashioned rules no longer apply. You can mix non-complementary colors and patterns with patterns—with impunity. So go ahead and choose that beautiful scarf you've been admiring. We have some recommendations to help you make it work so you can look your best.

Your Scarf Should Flatter Your Face

The most important consideration when choosing a scarf to wear around your neck or on your head is whether it flatters your face. That means choosing colors and patterns that complement your skin tone and hair color. The good news is that choosing the right scarf lets you wear an outfit in colors that don't normally suit you. For example, if you long to wear black to achieve a chic look but don't because you believe black makes you look pale and washed out, go ahead and pair that cute black dress or other outfit with a scarf in your special color(s) and you'll end up looking fabulous. It's the color next to your face that makes the ensemble work.
Don't Shy Away from Printed Scarves in Bright Patterns
Of course, a brightly patterned scarf will perk up any plain or monochromatic outfit. But don't be afraid to wear patterned scarves with other patterned apparel. For example, just as men can wear a patterned tie with a striped or checked shirt, anyone can pair a patterned scarf in a similar fashion.
Scarf Fabric and Texture

In addition to different colors and prints, scarves come in varied materials, each with their own benefits. For example, wool scarves keep you warm and can be a lifesaver in frigid northern winters. But they also provide a classic, timeless look—think "Harry Potter"—particularly paired with a chunky sweater and boots. And scarves made from fine wool like Merino and cashmere are so soft and cozy, they will make you feel good even if you're having a bad day. A plaid scarf is a wardrobe must-have, especially during the holidays.
Silk scarves, with their soft sheen and alluring drape, add a touch of elegance to any outfit. And they're light and comfortable in a wide variety of climates, making them an excellent travel accessory. Silk scarves also represent a classic look, notably worn by iconic movie stars including Audrey Hepburn in Breakfast at Tiffany's and Susan Sarandon in Thelma and Louise.