Recommendation for versatile men's neckties
Views: 377 Author: Site Editor Publish Time: 2023-03-24 Origin: Site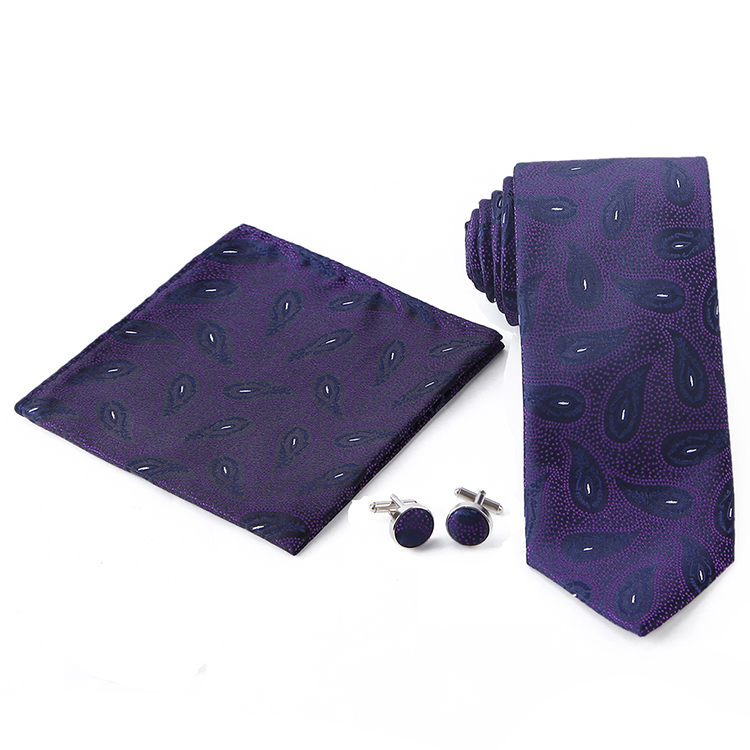 1.White dress shirt: any necktie
It is likely that everyone has a white dress shirt in their wardrobe, which can be paired with almost any color or pattern of necktie. However, the choice of style should also depend on the occasion, desired image, and the material and color scheme of the suit.
For example, in a professional and conservative work environment, a white dress shirt is suitable for pairing with black, gray, or navy blue neckties. For more casual parties or gatherings, bright and bold impressions can be created by choosing orange, green, or yellow neckties. Brown or burgundy neckties can create a sense of texture and sophistication. When paired with a woolen material suit, a woolen necktie would be appropriate; when paired with striped suits, striped neckties would be more suitable. A white dress shirt is versatile enough to go with any necktie; therefore there is no need to worry about any inappropriate situations that may arise.
2.The blue shirt comes in navy blue, burnt orange, burgundy, dark green, and mustard yellow ties.
A light blue shirt is a ubiquitous option, second only to the classic white shirt. The timeless combination is to pair it with a navy blue tie, creating an understated, composed, and restrained look. Patterns such as dots, checks, and diagonal stripes all work well. Opting for silk with elasticity and sheen can make you look radiant. In cold winters, a thicker woolen material not only keeps you warm but also highlights the texture of the outfit - a favorite among many fashionistas.
Moving away from similar colors, let's take a look at burnt orange - complementary to blue. It adds a touch of vitality and warmth to an otherwise gloomy day sky while revealing your mature and steady yet not boring personality. Red and yellow are contrasting colors that complement blue; therefore burgundy or mustard yellow ties would also look great with a blue shirt.
3.Pink Shirt: Burgundy, Dark Purple, Dark Grey, Navy Blue Tie
Many men shy away from pink shirts, but trust me, it's not as difficult to match as you might think! Firstly, you should know that because pink is already eye-catching on its own, the tie should take a more subdued route with darker colors. Navy blue is still your safest bet. Burgundy and dark purple ties are also safe options. If you choose a grey tie, it can be paired with a grey suit for a coordinated look. Although solid color ties are preferred when matching with a pink shirt, sometimes a fancier option can work too. For example, ties with burgundy base and prints or pink base with dark stripes or navy blue base with pink dots can add some flair without being too flashy. These clever choices will make you stand out even more in the crowd.