Five Different Ways to Wear Suspenders
Views: 236 Author: Kaylee Publish Time: 2023-08-17 Origin: Site Inquire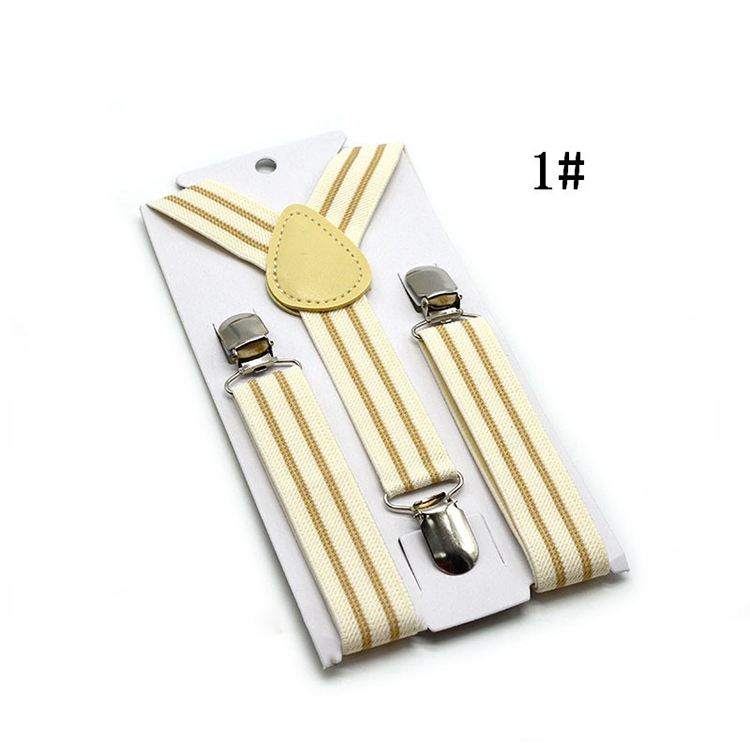 Never Combine A Belt And Suspenders
Men's pants used to have significantly higher waistlines than they do now, often ending directly at the wearer's actual waist, before World War II. Men wore suspenders to keep their pants up. Due to fabric shortages during the war, manufacturers discovered they could reduce the waistlines of pants and save money. Belts started to take the place of suspenders as a means of preventing pants from dropping down around the same period, which is why it's regarded quite the fashion faux-pas to wear a belt and a suspender simultaneously. It's a bit of a function overload because they both perform the same action, and it also doesn't look correct. So keep in mind the golden rule of sartorial suspender wearing: no matter the style of suspender, wear no belt.
A Business Suspenders
Suspenders can be worn to work in a manner that is just as formal as Michael Douglas' portrayal of Gordon Gekko in the film Wall Street. Or exuding more Don Draper-style mid-century modern panache. If you want to wear a suspender with business dress but are unsure how to do it, start with a pair in a more traditional color that matches the tone of your shoes, such as navy, black, or taupe. This combination gives any professional appearance an air of effortless authority, whether you're in control of the real world or a virtual one in The Cloud.
Weddings And Other Formal Events
A longtime standard of a groom's wedding day apparel, suspenders have recently undergone a welcome shift, becoming less "stuffy" and more fun and individual. Additionally, the groomsmen benefit from what is beneficial for the groom. Make sure to match your suspenders with a nice shirt for formal occasions in general. French cuffs are a terrific option because they never go out of style, and you can accessorize your outfit with some striking cufflinks as well.
On The Town
Almost all respectable lists of the "most stylish men" in the world include Cary Grant. Especially in the Hitchcock masterpiece North by Northwest, where he wore an iconic gray suit. Like any fashion star, Grant settled on the "uniform" that complemented his frame the best and wore it consistently while incorporating trendy accessories. such as suspenders.Generally speaking, non-work suspenders are a little bit skinnier, but if you're wearing all-denim outfits, a larger suspender can be the perfect alternative.
Hanging Out
Suspenders have been making their way into hipster hangouts and stylish bars all around the world since they crept out of the corridors of power. Suspenders are a simple method to express your individual style, and for good reason. from plaid to preppy, denim on denim combinations, etc.