A Guide to Wearing Five Different Scarves
Views: 223 Author: Bella Publish Time: 2023-08-18 Origin: Site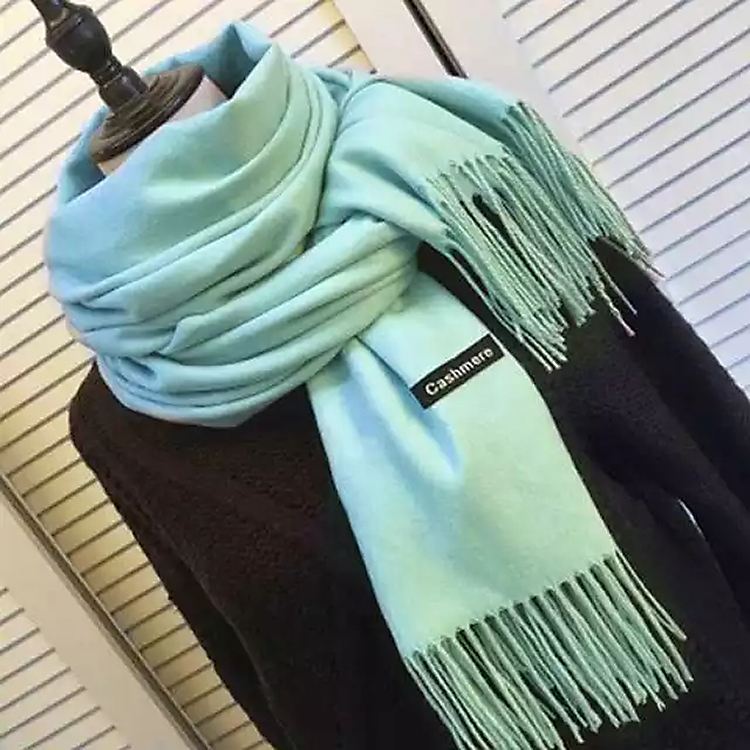 The classic fashion accessory that has endured through the ages is the scarf. Their various forms attract us, and there are countless ways to wear them. They keep changing since they not only function as a well-liked fashion element but also offer comfort and security.
One of the most traditional and adaptable clothing accessories is the scarf, which is a representation of femininity, elegance, and refinement. Over many years and in many different cultures, scarves have served a number of functions. Knowing how to wear a scarf in ways that respect your individual style is crucial because it can function as an artistic piece, a status statement, or an additional layer of warmth.
A scarf is a great way to rapidly put together a stylish appearance because it never goes out of style. The styling, as with many accessories, is crucial. Therefore, we've put together a list of our favourite ways to style various scarves.
Guidelines for Wearing a Square Scarf
Square scarves are a must-have for anyone seeking an attractive and professional appearance, and they may be the finishing touch to many outfits.
To create a triangle, fold a tiny square scarf in half diagonally. Grab the scarf's two long ends. The triangular scarf should be placed over your chest. Bring the two ends around to the back of your neck all the way. Pull the ends of the scarf towards you so that your right hand is now holding the left end and your left hand is now holding the right end.
The scarf's front and both ends should now lie on your chest. With the two ends tapering off to each side, the scarf should hang in a triangle shape. Grab the front of the scarf and gently pull it looser if it is too tight around your neck. You can position the knot anywhere on your chest.
Guidelines for Wearing a Headscarf
The headscarf is a fashionable trend and a great way to liven up a neutral ensemble. There are a variety of styles to try when wearing a scarf on your head.
There are several stylish and fashionable ways to tie a scarf over your head. The wonderful thing about headscarves is that they are simple to adjust and exude confidence with a dash of vintage flair.
Wrapping a headscarf beneath your hair and tying it like a bandana at the base of your neck is a terrific way to wear one. Wrap your headscarf around your head and under your chin to give off a retro-chic movie star impression.
Alternatively, you can try the fully wrapped turban style to hold your hair in place. It keeps your hair away from your face and neck while also appearing stylish.
Guidelines for Wearing a Long Scarf
A long scarf is appropriate for any season and is made of different materials. When wearing an open jacket or coat, the long scarf might be a terrific filler. You can choose between a long, rectangular scarf or one that is square.
Allowing the ends of a long scarf to hang loosely or wrapping one end around the neck are simple ways to wear one. You can also thread the other end of the scarf through a loose knot that is tied a few inches below the bottom of one end of the scarf. Additionally, you can use scarf pins to thread the scarf for increased security.
Guidelines for Wearing a Blanket Scarf
Comfortable accessories with numerous uses include blanket scarves. They stand out from all the other scarves in your collection since they often have an exaggerated square shape. In the dead of winter, they can save lives.
One of the simplest ways to wear a blanket scarf is to wrap it around your shoulders and arms like a shawl. Additionally, a blanket scarf can be worn over a coat with a belt. This is a great way to highlight your waist, even under all that fabric.
Simply wrap the blanket scarf over your neck and let it hang down in front of you before belting it to your waist. Additionally, thick blanket scarves can be styled with sloppy wrapping and draping. Simply wrap your neck with the entire piece of fabric, letting the corners fall where they may.
Guidelines for Wearing an Infinity Scarf
A loop-shaped scarf with no ends is known as an infinity scarf. Most frequently, it is worn doubled up or in a single, lengthy loop. However, it can also be worn as a shawl by threading one end through the other's loop.
Infinity scarves can enliven and elevate your outfit when layered over a sweater, jacket, or dress.
A Guide to Scarf Wearing With a Dress
A scarf adds a further layer of warmth and style to a dress. A plain dress can be made more attractive by a colourful, plush, and rich scarf, which can uplift your appearance. It can be worn around your neck with the ends dangling in front of you or, for a more elegant appearance, around your shoulder.