A guide to black tie occasions
Views: 202 Author: Wendy Publish Time: 2023-06-05 Origin: Site Inquire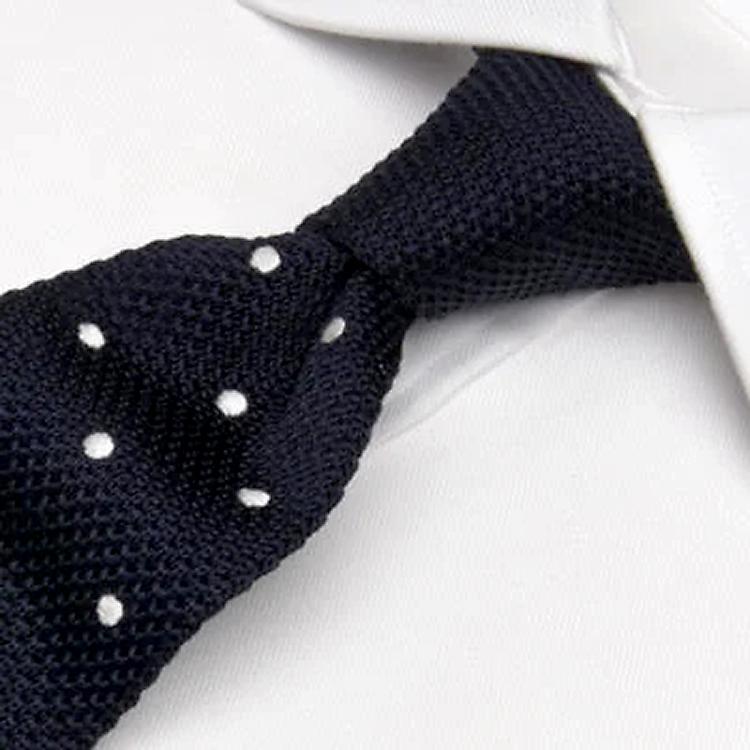 A black tie should be the only tie you own. Regardless of the formality, it is timeless and appropriate for practically every situation. A black necktie, according to some, should only be worn during formal occasions, important events, and funerals. That is simply untrue. For every occasion, a black tie is a sure thing. There is minimal space for fashion gaffes because it is formal and conservative. This is how you put on the black tie.
Everyday Clothes
Wearing a black necktie may be done in simple, everyday looks. If you prefer to dress casually with jeans, a dress shirt, and a necktie, a black tie will look great on you. For a more laid-back appearance, think about a slimmer-width black tie. Alternately, use a black pattern to calm things down. Black is plain enough to go with most shirts and won't conflict with their designs.
The job interview
It may appear official to wear a black tie to a job interview. However, it is preferable to be overdressed than underdressed at a job interview if you are unaware of the dress code for the business. A subtle plaid or fashion stripe in black can soften the formality of a solid black tie.
Wearing uniforms
Choose black as your tie color if you need to outfit a sizable crew or staff. Your personnel should blend in with the crowd while maintaining a professional appearance when wearing uniforms. Black won't conflict with the event colors for caterers. Additionally, black conceals stains the best in the event of a spill, keeping your staff appearing professional. The most popular color choice for uniforms is solid black. Both men and women will look good wearing pre-tied black bow ties. Consider a width between 3 and 3.25 inches if you want a necktie. On your widest staff member, this size won't seem too slim but won't overwhelm smaller frames.
Wear a black tie at a funeral to be on the safe side. At a funeral, wearing a black tie conveys respect and grief. You shouldn't strive to stand out or bring attention to oneself in this circumstance. Here are some other suggestions for funeral attire.
Wedding visitor
If the word "black tie" appears on a wedding invitation, proper etiquette dictates that you should wear a solid black bow tie. Wearing a black necktie to a wedding can ensure that you are sufficiently formal for the occasion and that you won't be wearing the same color as the bridal party, even if the invitation doesn't specify black tie. Keep in mind that the bride and groom are the stars of the show today, not you.
Formal events
The dress code for many formal occasions is "black tie," which calls for a tuxedo and black bow tie. This, however, is not always the case. If the invitation does not specify black tie, you may choose to dress in a suit and black tie.