Which Wool Hats Are the Best for Winter?
Views: 257 Author: Bella Publish Time: 2023-08-22 Origin: Site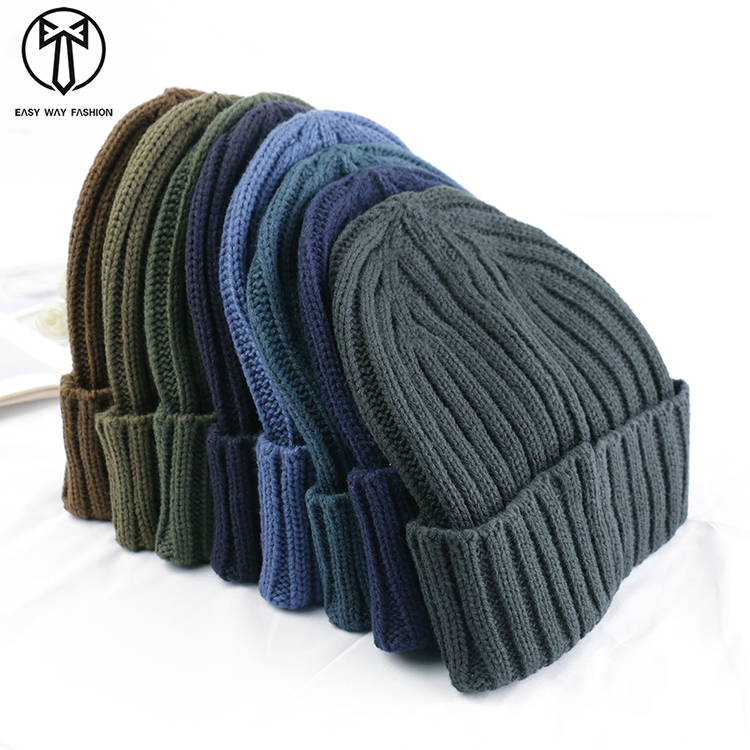 Nothing compares to a quality wool hat in the winter for keeping your head toasty. The greatest wool hats for winter combine warmth, fashion, toughness, coziness, and maintenance-free wear. First of all, high-quality wool offers superior insulation, keeping you toasty warm in even the coldest conditions. In addition, a range of styles are offered to accommodate diverse tastes and situations. For any style preference, from traditional beanies to fashionable slouchy hats, a wool hat is available.
Moreover, wool of superior quality lasts longer and is more resilient to normal wear and tear. This implies that purchasing a high-quality wool hat is not only sensible but also economical. Wool is also incredibly comfortable and soft to wear, which makes it perfect for extended use. Last but not least, maintenance and durability depend on appropriate care. To keep your wool hat feeling and looking fantastic, clean and store it according to the manufacturer's instructions. To sum up, a quality wool hat is an essential piece of clothing for every winter ensemble.
We'll look at what makes a wool hat ideal for winter in this post.
Cozyness: High-quality Wool Acts as Insulation to Keep One Warm
A wool hat's main use in cold weather is to keep your head warm. As a result, the hat's construction relies heavily on the wool's quality. Seek out caps that are knitted or woven from premium wool that has been tightly twisted. The amount of warmth provided increases with the weave's tightness.
Style: Select a Hat That Goes Well with Your Individual Look
Although coziness is important, nobody wants to forgo fashion for utility. When selecting a wool hat for the winter, think about what goes well with your outfit and your own style. There are innumerable styles available, such as fedoras, beanies, and berets.
Beanies are a timeless choice that go well with many outfits. There is bound to be one that matches your style among the multitude of colors and designs available. For those who want a more sophisticated style, berets are the ideal accessory, adding a stylish touch to any ensemble. Fedora hats are a chic choice that can elevate any ensemble and are suitable for both men and women.
Fit: Verify That Your Hat Fits Correctly
The fit and quality of the wool are vital, but so is a well-fitting hat. Wearing a hat that is too tiny will cause discomfort and impede blood flow to your scalp, which will increase your body temperature. Conversely, a too-large hat will not offer adequate insulation and could slide off during windy days.
Consider how hats fit around your ears, forehead, and back of your head when you try them on. If at all feasible, try them on with your hair styled in your usual manner. Make sure the hat has adequate space for your long hair, if you have it.
Durability: Select a Hat with a Long Lifespan
An excellent wool hat should be strong enough to endure wearing it every day in the cold. Seek out hats with premium construction and materials. Make sure there are no weak areas or loose threads by paying close attention to the sewing.
Additionally, picking hats that are simple to maintain is a smart choice. Before making a purchase, be sure to read the care instructions for wool hats, since they should be hand washed or dry cleaned.
Cost: Take Savings into Account
The cost of woolen caps can vary significantly, ranging from a few dollars to several hundred dollars, contingent upon the wool's quality, style, and brand. Even though it can be tempting to skimp on quality, the long-term benefits of purchasing a high-quality wool hat outweigh the cost.
Having said that, there are several reasonably priced choices that are nonetheless stylish and comfortable. If you want to get a fantastic price, look for deals and discounts, especially around the holidays.
To sum up, wool hats are a great option for anyone seeking warmth, coziness, and flair in the wintertime. There is a wool hat to fit every taste and preference, thanks to the wide variety of styles and designs that are available. So go ahead and treat yourself to a high-quality wool hat today so you can enjoy winter in style!