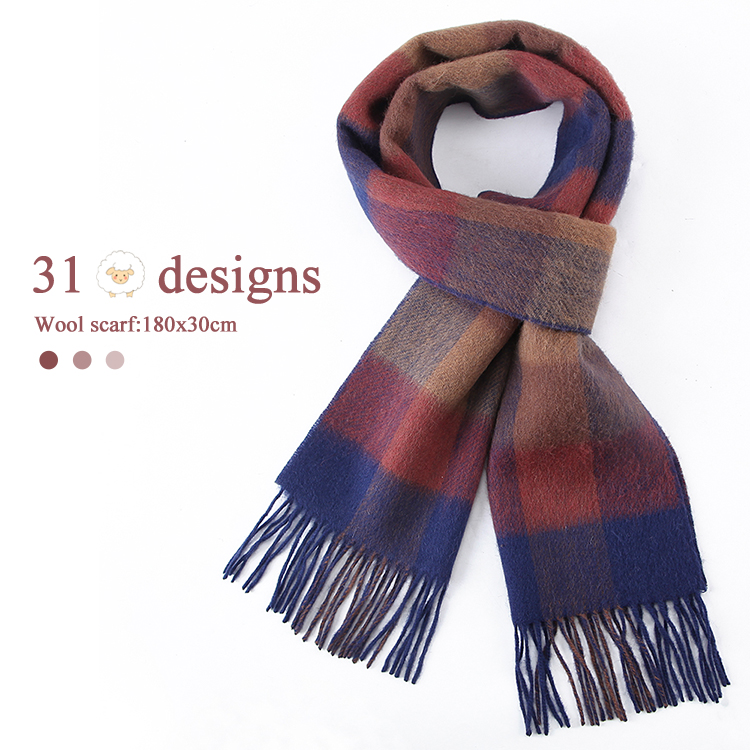 A well-dressed gentleman is not usually defined by a sharp-looking suit. The difference is made and the look is completed with accessories! They give your entire appearance more character and flair.
Here is a list of all the accessories, starting at the neck, that will give your suit a touch of class and refinement.
Classic accessories like neckties enhance a suit for work. There are countless options for materials, colors, textures, and patterns. Choose a tie that matches your dress shirt well and is a solid color if you want to be safe. A trendy option can also be a tie with patterns or stripes. Presently, floral ties are really fashionable. Even further experimentation is possible by pairing striped ties with striped or patterned shirts or by switching up your tie knot to create a new appearance.
Cravats
Both a formal and a casual version of this accessory are available. It can be worn as a smart casual neck accessory when heading to a luncheon or other similar engagement, adding a touch of class to your attire, or it can be worn for formal occasions and weddings, adding a touch of elegance to your ensemble. The classy ascot or cravat is worn with a wing collar shirt and is fastened on the outside. It features a thin neckband. The casual ascot or cravat should be worn inside your shirt, with the top button undone, and has a larger, folded neckline. The fashion right now is for vibrant, dramatic patterns. When you're looking for a little more formal accessory than a necktie, or just simply a change from the norm, this is one accessory that will do the trick.
These folded pieces of fabric can function both as handkerchiefs and as suit embellishments. For the workplace, use a one-point fold, and for a night out, a puff fold. While it used to be typical to match the two accessories precisely, the current fashion is to coordinate them by pairing colors from your tie and pocket square.
On a chilly day, leave your parka, hoodie, or bulky garment at home. Choose a nice coat, then add a scarf to complete the look. Keep the scarf tied in a knot or let it hang loose for a more relaxed look. Choose a scarf color that contrasts or coordinates with the rest of your ensemble.
Anything on a pin or button that matches you or your clothing has evolved into a quickly spreading trend that began with a fabric blossom on a stick pin. Colorful, floral lapel pins are still very fashionable and will actually complete your suit. These are a cheap accessory, allowing you to experiment with a variety of looks and themes.
Bow Ties
You should wear a tie clip or one of the aforementioned to keep your tie in place and prevent it from dropping into your soup. These might range from gold to silver to diamonds to initials to tiny red race cars, and they can be quite classic, trendy, or exquisite. Of course, it's your choice, but you should always make sure that it enhances rather than detracts from your overall appearance.
Jewelry
If you are sporting a tie, there is no need for a man's chain. In fact, the majority of fashionable guys agree that the only jewelry you ever need to wear with a suit is a watch.
However, if you choose, a bracelet or ring is also okay. Younger men can get away with wearing a silver or white-gold ring in addition to their wedding band. Square-cut and conventional gold rings, with or without a stone, are ideal for older men.
There is really no need to highlight your hands by wearing rings on numerous fingers while you're dressed in a suit and tie.
Watches
When wearing a watch to work every day, leather straps are a wise choice. Black fits with anything, but brown looks best with a suit of the same hue. Match the strap's color to your shirt. Watches made of metal, silver, or platinum are also chic accessories for formal or professional dress. Sports watches shouldn't be considered at all because they belong with casual attire.
Make sure the color of your watch complements both your outfit and any jewelry you may be wearing. In addition to looking better on older men and with brown or tan suits, gold watches do not suit every skin tone.
Cufflinks
Another modest but important feature that distinguishes the sartorially sophisticated gentleman is a pair of cufflinks. To wear with your French cuffed or convertible cuffed shirts, you can invest in numerous hues of silk knot cufflinks that won't break the bank. While yellow gold cufflinks look better on more mature males, silver, titanium, and inlaid links look more youthful and modern. For every male, crystal cufflinks can be quite dapper, fashionable, and elegant. It's not a good idea to wear plastic cufflinks since they appear too cheesy and tacky.
Choose a timeless leather style with a simple buckle; save the novelty buckled styles for a night out. Keep in mind that pairing a brown belt with black pants and shoes is a cardinal fashion error.
Wallets
For formal settings and nights out, a wallet made of genuine or fake leather is a chic option. Even better options that can be slipped into your pocket are a money clip or your phone case.
Bags
If you are the type who likes to carry a lot of paperwork, consider investing in a stylish leather briefcase or bag. It is believed that a well-made briefcase is classy and understated enough to please without standing out. Choose one with plenty of space and compartments to help you manage your papers that is made of fine grain leather.