Unusual Ways to Wear a Tie: Mix and Match it with Casual Clothes
Views: 223 Author: Bella Publish Time: 2023-08-21 Origin: Site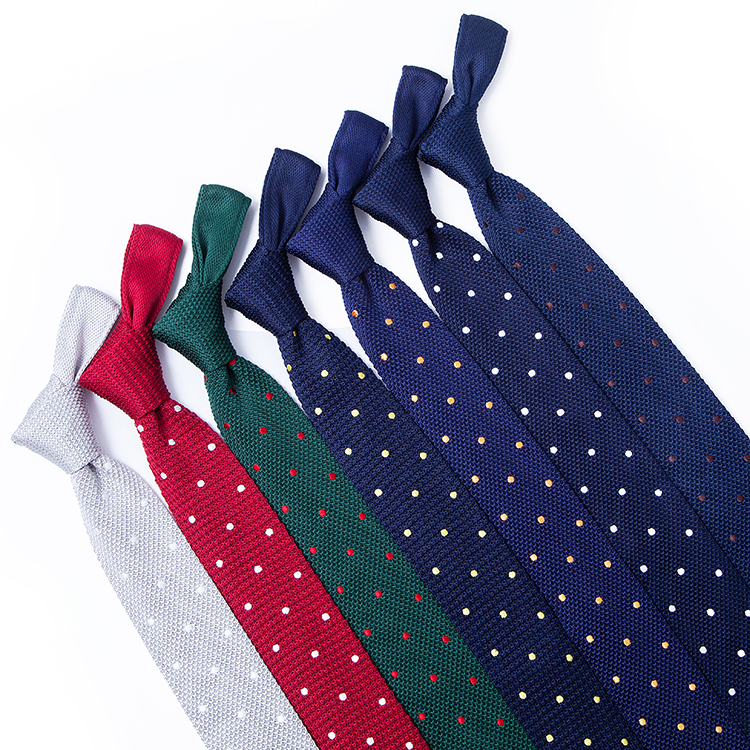 Neckties and bow ties, which give suits and dress shirts a sense of class and sophistication, are frequently associated with formal and business wear. When it comes to wearing an unusual tie with casual attire, there is a whole universe of creativity waiting to be discovered. In this blog article, we'll take you on a fashion journey while illustrating how neckties and bow ties can be easily matched with everyday clothing, such as knitwear and denim jackets, to create a distinctive and eye-catching look that expertly strikes the right balance between casual charm and stylish elegance. Let's get started and use your imagination!
Tie it Up with Denim Jackets: The Casual Denim Duo
Every casual wardrobe should have a denim jacket because of its adaptability and classic style. Try wearing your denim jacket with a patterned or textured necktie to up your denim jacket game. A chambray or checkered tie, for example, can simply go with denim's tough texture, achieving the ideal mix between casual and fashionable. For outdoor events, brunches, or a night out with friends when you want to leave a lasting impression without sacrificing comfort, this outfit is perfect.
Embrace Coziness with Knitwear with the Bow Tie Knitwear Fusion
It's time to cover up with warm knitwear as soon as the temperature drops and a cool breeze appears. And what's this? Your preferred knit sweater can go perfectly with your bow tie. Choose a piece of knitwear in a solid hue and match it with a bow tie that has a pattern or texture for a unique contrast. In the winter months, this combo is perfect for informal parties because it oozes warmth and charisma. With this unexpected marriage of comfort and grace, unleash your inner dapper self.
Make a Statement with Ties: The Graphic Tee Surprise
The pinnacle of casual attire, graphic shirts showcase your personality and hobbies with eye-catching patterns. Consider wearing your graphic tee with a slim knitted tie for a creative and expressive twist. The contrast between the casual appeal of the shirt and the sophisticated elegance of the tie results in a look that is effortlessly stylish and on-trend. The collision of fashions will stand out and highlight your originality and sense of taste.
Improve Your Cardigan Game with the Cardigan Chic
The days of grandpas wearing cardigans are over! They are now a stylish and comfortable addition to everyday outfits. Layering a cardigan over a collared shirt and wearing a bow tie around your neck will up your cardigan game. A charming and sophisticated look that is ideal for semi-formal events or even casual Fridays at work is produced by the fusion of preppy and informal styles. Accept this cardigan-chic combination and let your individuality shine through.
The Vest Twist: Including a Vest in Your Tie Outfit
Waistcoats, another name for vests, can instantly give any ensemble a refined touch. Wear a vest with a slim tie or a knitted bow tie for a distinctive touch. With this combination, you may effortlessly stand out from the crowd thanks to the harmonic blending of formal and casual aspects. The vest and tie pair will keep you looking stylish and on-trend, whether you're going to a casual wedding or a cocktail party.
Athletic Ties for Street Style: The Sneaker Swagger
What better way to combine comfort and style than by wearing ties with sneakers? Street style is all about doing both. Wear your favorite shoes with cuffed jeans, a graphic t-shirt, and a standout tie for an urban and edgy style. To add an additional element of surprise, try experimenting with unusual tie knots like the Eldredge or Trinity knots. This unusual mix oozes confidence and swagger, making it a favorite among those with an eye for style.
Layering the Cardigan with a Scarf Twist is Magic
The secret to mastering the tie combination with casual wear is layering. By completing your look with a lightweight scarf in contrasting hues, you can up your cardigan game. For a stylish and comfortable look, loosely wrap the scarf around your neck and let the tie peek out from underneath. This outfit will enable you to embrace the changing seasons in style on those breezy fall days or chilly spring evenings.
Unusual tie combinations offer countless opportunities for fashion experimentation and self-expression. You can add a new level of elegance and sophistication to your everyday clothes by combining ties with denim jackets, knitwear, graphic t-shirts, cardigans, vests, and sneakers.
Try out these creative tie combinations to express your uniqueness and embrace your creativity. Remember that defying the rules with style and confidence is an important part of fashion, not merely wearing what is expected of you. Therefore, the next time you're getting dressed for a casual gathering, don't be scared to tie it up in a unique way!