Tie Scarves to Inject Some Flair Into Your Bags
Views: 264 Author: Bella Publish Time: 2023-08-25 Origin: Site Inquire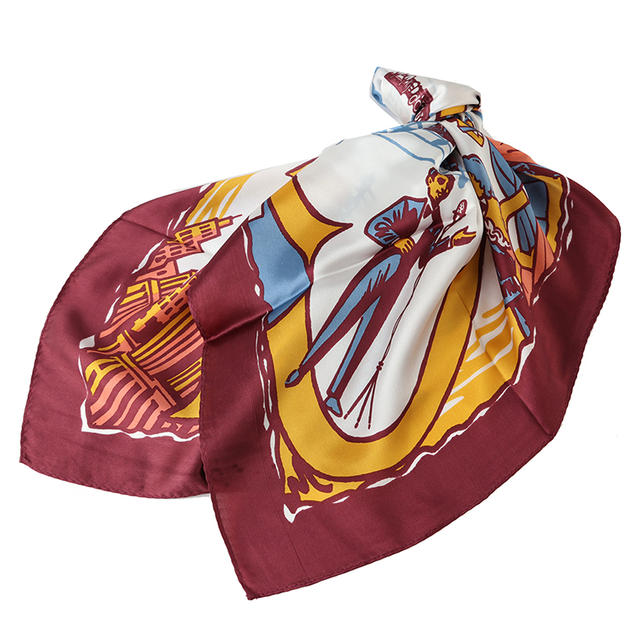 Are you looking for a way to give your bags, whether they be handbags or backpacks, a little bit more of a fashionable edge? In that case, why not give scarves a shot? You may be wondering how improving your appearance by wearing a scarf might improve the appearance of your luggage, but in reality, you are not wearing the scarf. Instead, it's the bag that's there!
Adding some flair to your bags can be as simple as putting a scarf around the handle of the bag you want to accessorise. Having said that, in the event that you are unsure of how to go about doing this, the following advice will assist you in adding additional flair to your bag using tie scarves:
Select the Appropriate Scarf
Even though a scarf is really attractive to look at, this does not necessarily guarantee that it is the ideal choice to be used as a bag scarf. For instance, if you want to look sophisticated, you should select a scarf made of a lightweight fabric, such as thin silk. This will help you achieve the style you are trying for. You may achieve a style that is joyful and carefree by wearing a scarf with vivid patterns and colours. For example, you could wear a scarf in vivid colours with polka dots on it.
Choose the Proper Bag
This one is pretty high on the priority list. If you are using a large satchel or a tote, it is ideal to choose a thin scarf that is flexible enough to bend. However, if you are using a purse or a backpack, you may want to use a scarf that ties into the bag itself. If you are planning on putting a thin scarf on a shoulder bag, you should steer clear of picking a fabric that is too thin or delicate, as this could cause the scarf to rip or break. Check to see if the shoulder bag you're using has any additional straps that you could use to secure the scarf to the bag if you're carrying it over your shoulder.
Pick an Appropriate Tie
If you intend to use the scarf as a tie for a bag, you should select a tie that is both soft and thin. You can use a thin and delicate tie, such as a ribbon, if you are going to use a thin scarf as your accessory instead. It is recommended that you use a thick and comfortable tie, such as a tassel, while you are wearing a thick scarf.
Attach the Scarf to the Bag With a Knot
At this point in the process, you will tie the scarf around the bag. You can use a tiny strap that is just long enough to wrap around the bag and tie it onto itself if you are carrying a shoulder bag. You can do this by tying the strap onto itself. If you are carrying your belongings in a backpack, you can secure the scarf to the bag by tying it to the shoulder strap. If you are carrying a purse, you can tie the scarf over the handle of the bag instead of using a separate piece of string.
Select the Appropriate Folder
You can give your scarf a more interesting look by folding it in a particular way. You might go for a more laid-back appearance by using a square or rectangular fold. You can achieve an air of sophistication by wrapping the bag in a triangle or triangular fold and tying it, depending on the level of formality you're going for.
Conclusion
You may create a variety of bag styles by tying them with scarves, which gives you more possibilities. You can tie a scarf around your shoulders or use it as a backpack; additionally, the appearance of your bag can be modified by selecting a unique pattern or colour for the scarf. Regardless, scarves allow you to give your bag a different and one-of-a-kind appearance, which not only lets you exhibit your distinct personality but also allows you to quickly recognise which bag is yours. Having said that, put the advice from up above to good use and begin tying your bags with scarves.