The Introduction of Types and Materials of Neckties
Views: 258 Author: Site Editor Publish Time: 2023-03-24 Origin: Site Inquire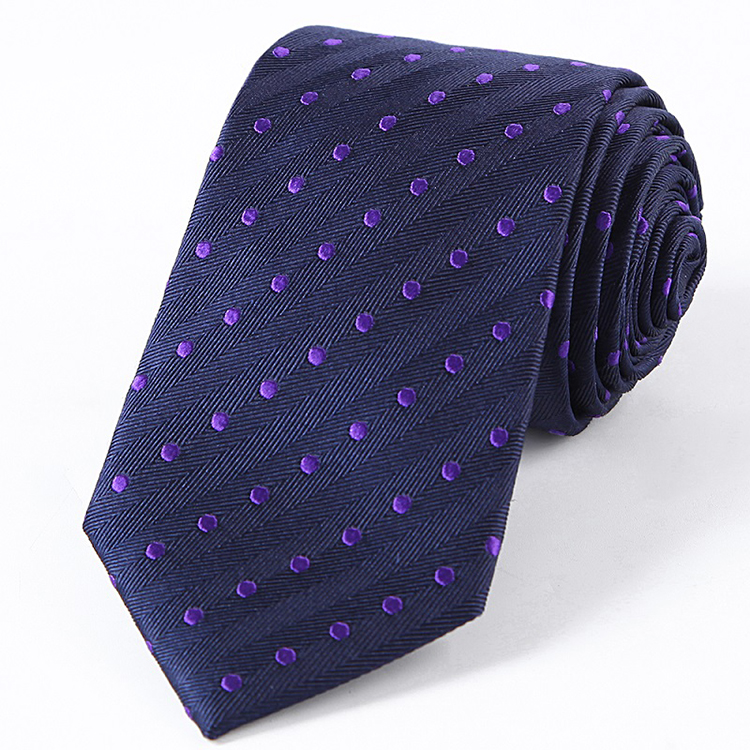 Necktie
The traditional necktie is the most common type of tie, with a long rectangular shape suitable for various formal occasions, especially in business and office environments. The width and length of a traditional necktie may vary due to design and trends, but it is usually coordinated with the overall style of attire.
Bow tie
The bow tie, as its name suggests, has a butterfly shape and is a standard accessory for formal occasions and evening wear. Bow ties come in both pre-tied styles and those that can be self-tied, making them suitable for weddings, banquets, and other events.
Ascot tie
Originating from England, the ascot tie has a wider front end and narrower tail end. It is typically worn in formal occasions such as Royal Ascot races to showcase an elegant upper-class style.
Cravat
Similar to an ascot tie, a cravat is looser and more free-flowing. Usually made from silk or other soft materials, the cravat can be tied around the neck in multiple ways to exhibit an effortless yet refined demeanor.
Bolo tie
The bolo tie, also known as the "cowboy tie," originated in the western United States. It consists of a slender leather cord and a metal slide, which gives it a distinctive look that pairs well with western-style attire.
Skinny tie
The skinny tie boasts a narrow width, presenting a fashionable and youthful image. It is suitable for trendy occasions and pairs well with slim-fit suits, showcasing an individualistic side.
Different materials of ties
Ties can be made from various materials, including silk, polyester, wool, and cotton. Silk ties possess a smooth texture and elegant appearance; polyester ties are more affordable and easy to care for; wool and cotton ties are suitable for more casual occasions, showcasing a comfortable and natural style.
Ties come in a rich variety of types and materials, each possessing its own unique characteristics and suitable occasions.