Leather Belts with Studs Will Make You a Star
Views: 236 Author: Kaylee Publish Time: 2023-08-17 Origin: Site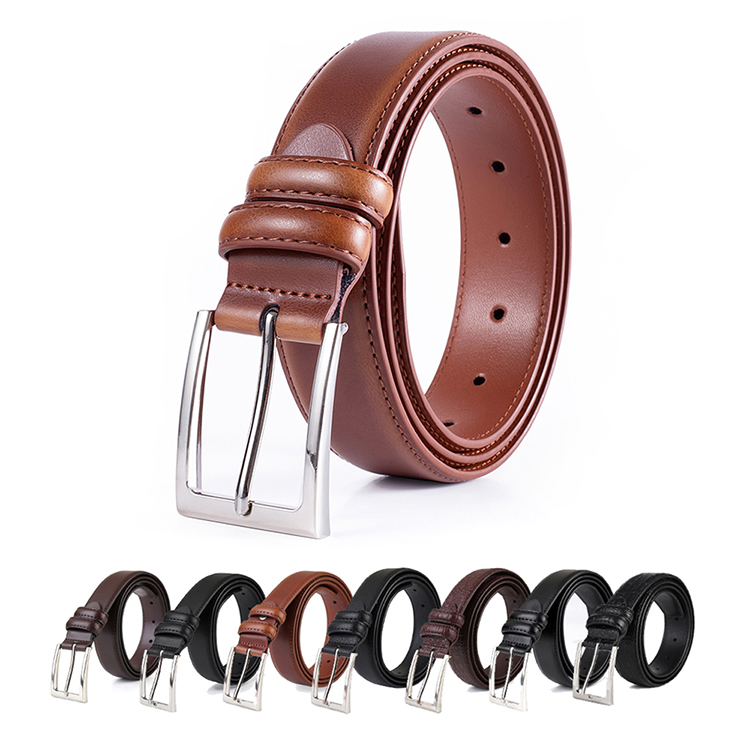 With leather belts with studs, you may easily stand out from the crowd. Selecting the ideal leather belt can make you more noticeable and help you stand out. The majority of the time, men try to utilize their worn-out, uninteresting black or brown leather belt on every occasion instead of choosing a nice leather belt. You must take these little acts seriously if you want to be noticeable and have a star-like personality. Leather belts with stones can help you get the attention you've always wanted.For certain outfits, a belt is not an option—it's a requirement. Consider a person without a belt who is dressed in a well-fitting suit. You can see how badly dressing could suffer from a poor belt. It is more difficult to choose a belt than it is to select a watch or other accessory. It must be chosen based on the circumstance, dress, and event.
The Colors Of Belts
Simple two-section formal and casual leather belts are two different types of leather belts. You must comprehend all the crucial details pertaining to these two divisions if you want to make trends. If you choose the incorrect belt for the wrong occasion, you risk looking out of place or, in certain situations, unprofessional.
An Appropriate Belt For Your Suit
A formal belt is one that is made of leather that has only one color and features a straightforward buckle. recognized as a classical belt as well. Make sure you have a few of the formal leather belts in your closet that are ready to be worn in case a wedding, presentation, or other formal occasion of that nature is approaching. Always have a formal belt in each of the colors black, brown, and gray. The stern instruction to "Match the color with your shoes" comes with these wonderful accessories. It is a requirement for formal attire that your belt and shoes coordinate.
Such formal attire does not always require the use of a traditional belt. They can also add some sophistication to your denim pants. They are not the favored choice for casual attire. However, a premium leather belt can give shine to a monochromatic ensemble, like blue jeans and a t-shirt, or liven it up with an unusual color scheme, like an orange or green leather belt. A timeless leather belt is a surefire winner. It is effortlessly adaptable to any conventional or contemporary outfit.
Greater Than A Belt
Casual belts are considered outlaws in the leather belt community. They can match your purse as well as your shoes, hat, bracelets, and other accessories. They add color to your ensembles and are straightforward and comfortable. The casual leather belts maintain the liveliness of your ensembles despite having fewer requirements. In the world of informal leather belts, the Rhinestone Leather belt is undisputed king. With their distinct spark and gorgeous fit, they are sweeping the globe. Sash belts, slim belts, wide belts, and elastic belts are a few additional casual belt options. Each gives you a unique appearance.