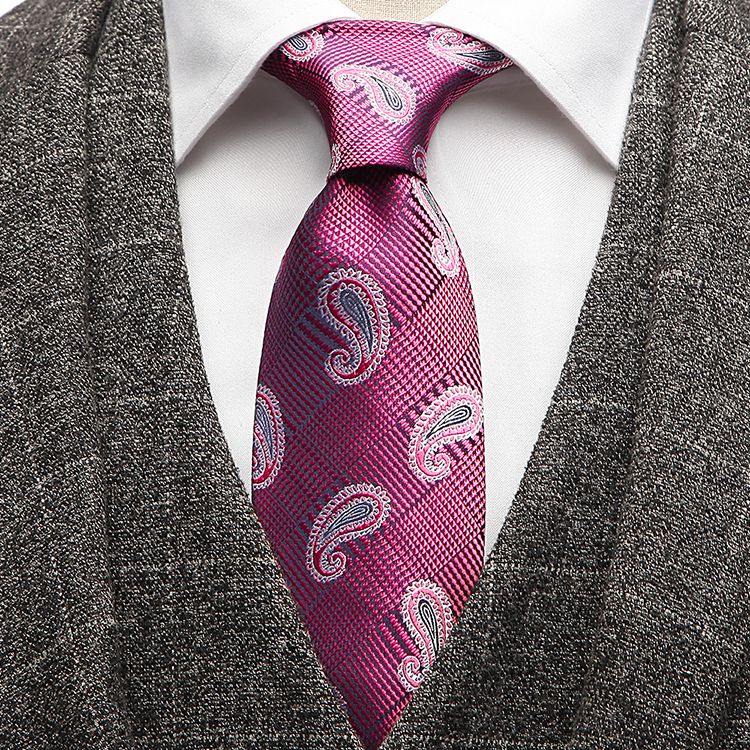 Being married is one of the most significant days of your life, so it's critical that each member of the bridal party looks their best.
There are a few things to consider about your groomsmen's wedding outfit if you want to make sure they draw attention on this particular day.
Continue reading to discover how to select the ideal wedding vests and ties for your guys, ensuring that you will remember this memorable day with pride.
Suit or Tuxedo?
Your groomsmen's ceremony outfit will serve as the model for the remainder of their outfits. Whether it's a traditional wedding or a "black tie affair," your guests will almost certainly be dressed in tuxedos. If your wedding will be more traditional, suits will probably be the preferred attire.
The kind of wedding vests and ties your pals wear can vary depending on whether you decide to have them wear suits or tuxedos. Tuxedos are typically worn with bow ties, but suits look great with a traditional necktie as well.
If you would like, feel free to assign your wedding party to wear colourful bowties. If you decide to go with suits, though, you'll have a lot more freedom when it comes to the colour and style of their vests and ties.
Many grooms pair their tuxedos with black bowties, while the groomsmen don various coloured attire. The bowties usually complement the bridesmaids' dresses, if not exactly match them in colour.
Choosing Colours for Wedding Ties and Vests
Once you've decided if everyone is going to wear a suit or a tux, it's time to consider colour. For formal weddings, solid colours are ideal since they look stunning.
Don't be scared to choose anything with a playful design if you're going for something funkier. A vibrantly flowered pocket square or tie can truly give the bridal party's attire a playful touch. Printed ties and vests look particularly lovely during spring and summer weddings.
Pale hues such as pink, lavender, and blue provide stunning choices for weddings held in warmer climates. To avoid clashing, just make sure the hue you select is as similar to the bridesmaids' attire as possible.
Try something with earthier, richer tones for fall weddings. For an autumnal nuptial, a forest green, caramel brown, or even rusty orange might make stunning decorations.
If you're having trouble choosing, keep in mind that grey or black are always a good choice. These two hues are elegant and classic, going well with almost anything else the wedding party wears.
Selecting a patterned tie is a great way to add some flair to your outfit. If you'd like, you can also select additional patterns like paisley, checkered plaid, or polka dots.
Coordinate with Your Partner
It's ideal to work with your fiancée before deciding on the groomsmen's clothes, as she is probably already eagerly preparing for the big day. Ascertain the colour of her bridesmaid gowns, and it's a good idea to have a basic concept of the fabric.
Coordination is essential if you want to appear as a united pair as you exchange vows. While many brides still choose the traditional white or ivory gown, some are also choosing dresses in pastel hues, such as champagne or soft pink.
To determine what your future spouse wants, you don't need to see her wedding gown. To ensure that you are in agreement, have a seat and discuss the material, colour, and style in advance.
You can even ask your fiancé to choose the groomsmen's colours and styles if you'd like. When it comes time to place your orders or rent your clothes and accessories, this will help you prevent problems later on.
Is it Better to Vest or Not?
Vests are a great finishing touch for wedding party outfits. Because vests can be bulky and make your guys appear overheated, you might want to forego them if your wedding is happening in the summer or you anticipate the location to be warmer.
A winter wedding is the ideal occasion to incorporate vests into the groomsmen's attire. Make sure the vest you select matches the pocket squares or ties you've chosen exactly.
To make matching simple, most stores will carry ties, vests, bowties, braces, and other accessories in the same hue. Before you decide, find out, just in case, if the merchant has vests available.
Vests go well with both suits and tuxedos, so wearing them with either ensemble is acceptable. Vests, on the other hand, are best worn over a dress shirt in conjunction with the jacket and never by themselves. It would be preferable to forego them if your wedding and reception will be laid-back and a little crazy.
Create a Memorable Wedding Day Experience
When choosing the clothing for your wedding party, keep these suggestions in mind: from suits or tuxedos to wedding vests and ties. For a gorgeous look, don't forget to select colours that complement the season or your wedding theme. Make plans with your partner so that you both know what each person will wear.