Four styles make your scarf look great in the fall
Views: 269 Author: Wendy Publish Time: 2023-06-16 Origin: Site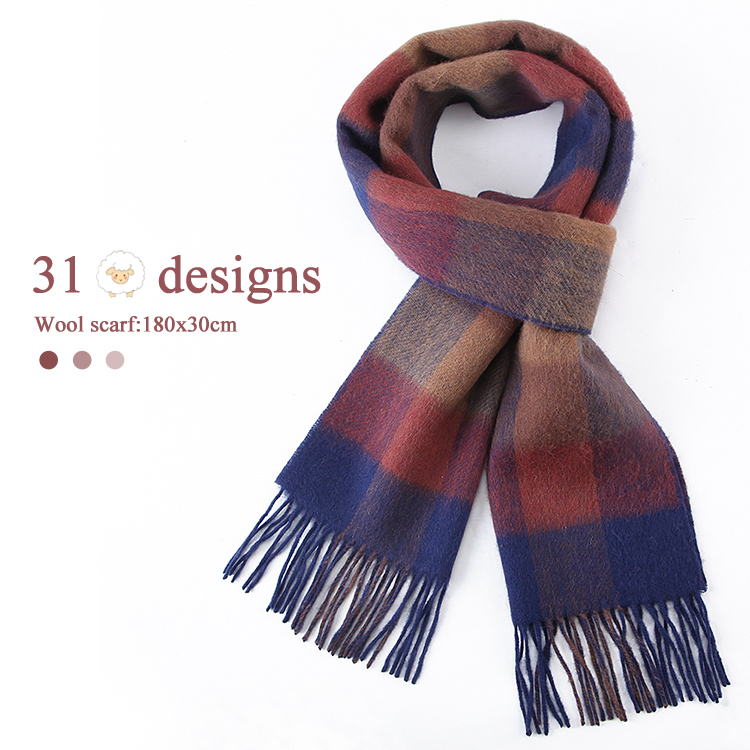 The fall is the time of year to layer your clothing with sweaters, jackets, cardigans, and of course, scarves! You should consider how to combine warmth and comfort with a flawless sense of style as the weather becomes cooler.
In light of this, we want to leave you feeling ready for the next fall season by sharing four of our favorite ways to style scarves, an essential piece of any fall ensemble.
1.Accessorize your coat with a wool scarf
You should pull out the lightweight jacket in your closet as fall approaches to keep you warm and well-groomed. You can instantly improve the look of your clothing and add an extra layer of warmth by pairing it with one of our wool scarves. Your jacket's harsher texture and sober hues will provide a stunning contrast with the vivid colors and lighter texture of the scarf.
2.Wear a shawl-like style with your scarf
The ideal method to spruce up an outfit with little work is to use your scarf as a shawl. You may change your appearance in an instant by just wrapping the scarf around your shoulders. The next time you're wearing a basic sweater or blouse, match it with one of our shawls or wraps, which come in a variety of designs and vivid colors, and you'll have an ensemble that stands out.
3.Belt-secure your scarf
Placing a scarf below your belt is another clever method to wear one. Just wrap the scarf around your neck, make sure it hangs straight down the front of your body, and secure it with a belt around the waist. While keeping all of your clothing on, you may define your waist with this technique. To create a sophisticated yet casual ensemble, try this look with one of our big scarves and your favorite dress or top.
4.Cover a sweatshirt with your scarf
One of the most adaptable items of apparel that can be dressed in countless ways is the scarf. Try out different scarf drapes the next time you decide to wear the traditional scarf and sweater combo. The scarf may be worn in a variety of ways, such as just letting it hang around your neck, throwing one side back over your shoulder, or tying it in a loop. You may match our selection of scarves with your sweaters for a simple yet fashionable appearance by choosing from the orange and red hues that characterize fall.
Our four suggestions for looking your best in fall are as follows. A scarf is a must-have for your autumn wardrobe since it can radically and immediately change any look.