Five Indications That a Real Leather Belt is the Ideal Present for him
Views: 223 Author: Bella Publish Time: 2023-08-23 Origin: Site Inquire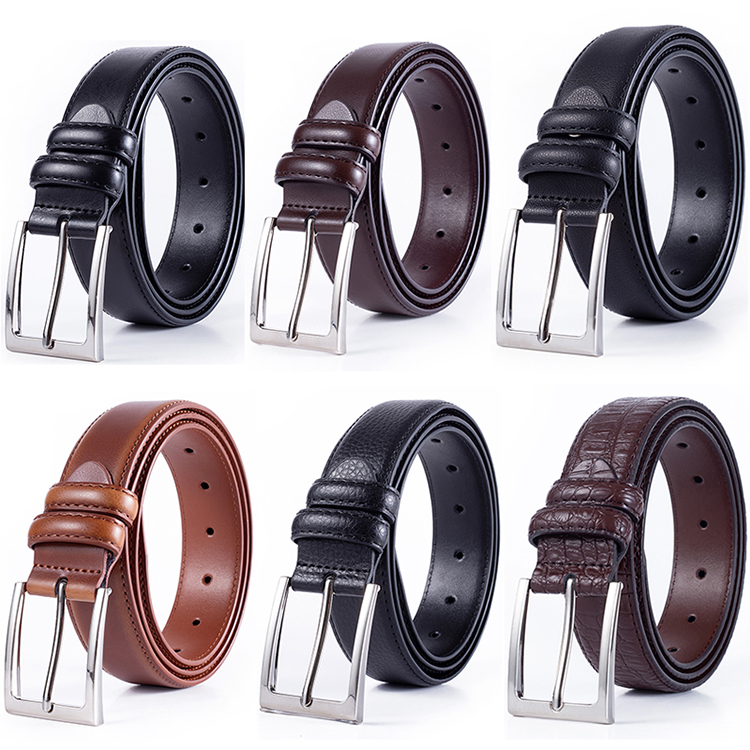 It can be difficult to choose the ideal present for him, especially if you don't know what he'll like. In addition to being unique and considerate, the ideal present should fit the recipient's tastes and way of life. For several reasons, a real leather belt is the best option when it comes to giving him a gift. It has the timeless, classic look that appeals to men in addition to being durable and adaptable. Additionally, leather belts make the ideal present for any occasion. The five main factors—its adaptability and utility, its long-lasting durability, its classic style and fashion, its comfort and fit, and its opportunity for personalization and customization—will all be briefly discussed in this blog post as to why a real leather belt is the ideal present for him.
Flexibility and Usability
Given its many uses and broad range of applications, a real leather belt makes an excellent present for him. Belts made of leather go well with both dressy and informal ensembles. Casual leather belts can be paired with jeans for a more carefree style, while men's dress belts are a traditional business need. Additionally, leather belts offer a fashionable and useful way to fasten your pants. Genuine leather belts provide a snug and comfortable fit that won't loosen with time, unlike cheap imitations where you have to press your stomach into the belt loops.
Sturdiness and Lifespan
Genuine leather is a reliable choice for giving gifts. Given the right maintenance, a high-quality leather belt can endure for many years because leather is a resilient and long-lasting material. Unlike synthetic leather, which may shrink or become damaged by moisture, genuine leather will not. Taking appropriate care of a genuine leather belt will increase its longevity as well as its aesthetic appeal. Simple procedures like cleaning, conditioning, and polishing can be utilized to keep leather supple and smooth, avoiding fading or splitting.
Fashion and Style
It's no secret that a man can look good with a leather belt. Real leather is a classy and classic material that looks great with anything. A belt made of real leather can give a man's outfit a refined look. There are several elegant belt types to pick from, including dress and casual belts, depending on whether he wants something to go with a suit or something to go with his jeans and t-shirt appearance. These premium leather belts will look great with any outfit and endure over time. In addition, real leather is far more comfortable and long-lasting than cheaper substitutes like synthetic leather.
Fit and Comfort
In terms of fit and comfort, real leather is superior. Over time, leather belts become more comfortable as they mold to the contours of the wearer. Additionally, genuine leather fits comfortably and securely without worming or coming undone. The recipient's waist size should be taken into consideration while choosing a belt to give. Additionally, a few pant sizes should fit the belt; too-tight belts are uncomfortable to wear. Leather belts that are properly fitted and tailored will provide him with the ideal fit for many years to come.
Personalization and Customization
Giving a present a personal touch instantly elevates it to a unique and unforgettable occasion. Monograms and engraved messages can be added to authentic leather belts to make them uniquely yours. This will not only increase the belt's visual impact but also strengthen its ability to express your love and gratitude. Giving him a leather belt that is handmade or personalized would make him feel appreciated. Presenting the gift in a distinctive manner, such as in a carton gift box or with a handwritten message, can add to its uniqueness and make it even more meaningful.
Conclusion
Since a real leather belt is both fashionable and useful, it can be the ideal present for him. Leather belts are strong and resilient, and they can be used on a variety of occasions. Moreover, they may be adjusted to the recipient's size for the best possible fit and comfort. Genuine leather belts are thoughtful and original gifts that can be personalized. Your boyfriend will treasure the belt you get him for years to come if you give him a real leather one.
It's best to buy high-quality leather belts with fitted and tailored designs that will last for years to make sure you're giving him the ideal gift. A luxury belt will be much more precious and unforgettable if it is presented in a creative fashion, like a carton gift box or with a handwritten note. You'll find the ideal leather belt for him in no time at all with the help of our in-depth guide!