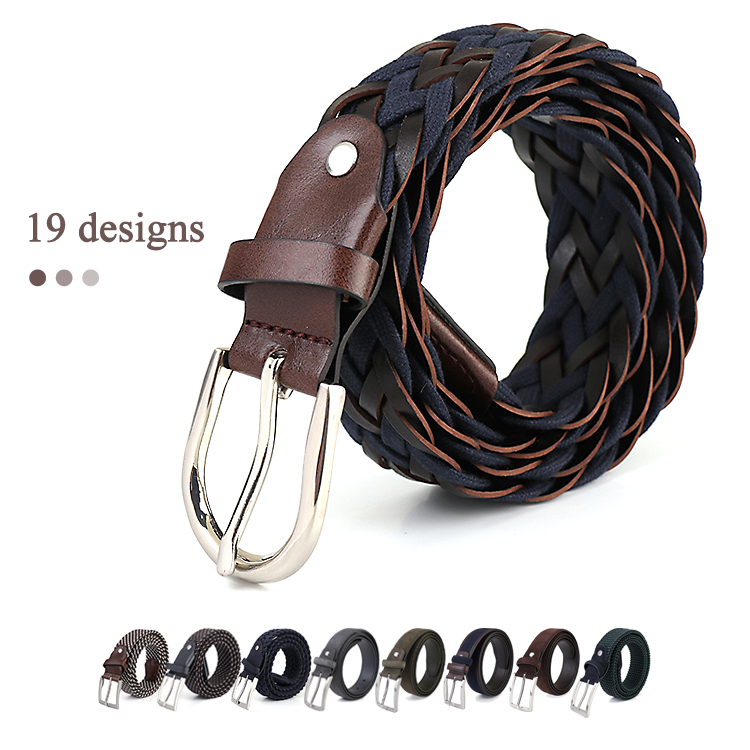 If you've asked yourself, "Is this belt Wrong?" after gazing into the mirror, You are not alone.
Men's belt regulations are complex and numerous. But if you know how, you can break the great majority.
Today, I'll deconstruct six of the most popular men's belt guidelines and demonstrate how and when to adhere to them, as well as when it's acceptable to defy them. (All except the sixth point, you shouldn't attempt to breach that rule ever.)
Belt Loops Require a Belt Always
YES. When apparel was first available ready-to-wear, jeans were designed as workwear. Working men required a belt to keep their trousers up since they lacked a tailor to make their trousers fit precisely. 90% of the time, jeans don't look good without a work belt, which is a thicker, more durable belt than a formal belt that is 1.3 to 1.5 inches wide and matte in finish. Western or tooled leather belts are also excellent choices.
Although there isn't a strict rule for belts with shorts, if they contain belt loops, it's probable that they were created with belts in mind.
Choose a belt made of lightweight materials like webbing, canvas, or leather and canvas. Brightly coloured braided leather belts combine well with preppy attire like chino shorts and a polo.
No. Slacks, peculiar pants, and suit pants are no longer necessary if they fit properly. Wearing an inappropriate belt to fill loops is worse than wearing none at all if it clashes with your other accessories or makes your outfit seem crowded.
Consider carefully whether your belt enhances or detracts from your ensemble. Of course there are regulations and customs, and there always have been in the world of menswear. However, what matters most is if it looks good on you in this situation and right now.
You may also ask a tailor to take off the loops if you have a pair of well-fitting pants but no belt to go with them.
Different Belt Rules Apply to Separates and Suits
Yes. With a belt, separates frequently seem better because they attract attention to your other clothing items. A belt can break up the continuous line created by a suit's matching jacket and pants, which will make you appear shorter and heavier.
No. Breaking up your line might really work in your favour if you're tall and thin. If you have a belt that truly adds something, try wearing it and seeing how it appears. Belts add visual appeal to both separates and suits.
In spite of this, belts with separates nevertheless give the impression that you are shorter. It could occasionally be worth it to wear a suit if you can accept it with separates.
Suspenders are a Belt Substitute
Yes.Suspenders go well with smart men's dress standards, from business casual to formal attire. They add height and look fantastic on short men and those with wider frames since they direct the eye upward.
When men's trousers were so high-waisted in the 1820s that they could not wear a belt to hold them up, suspenders were created as a belt substitute.
No. Side adjusters are a third alternative for custom or made-to-measure suits. This use is still appropriate for many types of formal pants. They allow you to cinch the waist of your trousers without any obvious changes to your attire.
The option with the most aesthetic appeal is buckle-side adjusters. Have the trousers constructed to fit you at your largest because you are only able to make the waistline a few inches smaller.
A tab is attached to one of three distinct buttons to operate button-side adjustments. The middle button is the optimum place for the trousers to fit, so you may adjust them as necessary for size.
If the waistband of your pants has enough material, it can also be changed from belt loops to side adjusters. For this choice, consult your tailor.
Dress Belt for Business Casual and Up; Casual Belt for Attire Below
Yes. It is forbidden to wear your slouchy, slack-style belts to work. It won't attract the type of attention you want for any item since it will appear to have been pulled off a pair of jeans and crudely sewed onto professional attire.
No. You may use your formal belt with jeans in a pinch. Despite the fact that they only have a few belts, most guys start there, which is not ideal. Although it may appear geeky, it is preferable to dressing sloppily in improperly fitting clothing.
Dress Belts Need a Buckle in the Frame Style
Yes.This is the standard formal belt appearance.
No. The regulation itself is simple, streamlined, and small. As long as they adhere to that criteria, more modern models like the micro-adjustable buckle can function just as well.
A query about wearing buckles in the form of ornamental plates to the office also came up. That's a no in general, although it could be OK at a job with a less formal dress code or in a state where formal western clothing is more common.
Additionally, if your entire look is flawless or you excel at your work, you can get away with odd buckles more readily. When worn by a man who obviously understands what he's doing, one style oddity appears deliberate and character-building.
Never Pair a Belt with Braces
Yes, it gives the impression that you're afraid your trousers may sag and forms a triangle with three sides around your stomach, which is unflattering.
No.Actually, there isn't any debate about this. Don't do it at all.