Custom-made ties for your business
Views: 232 Author: Wendy Publish Time: 2023-08-28 Origin: Site Inquire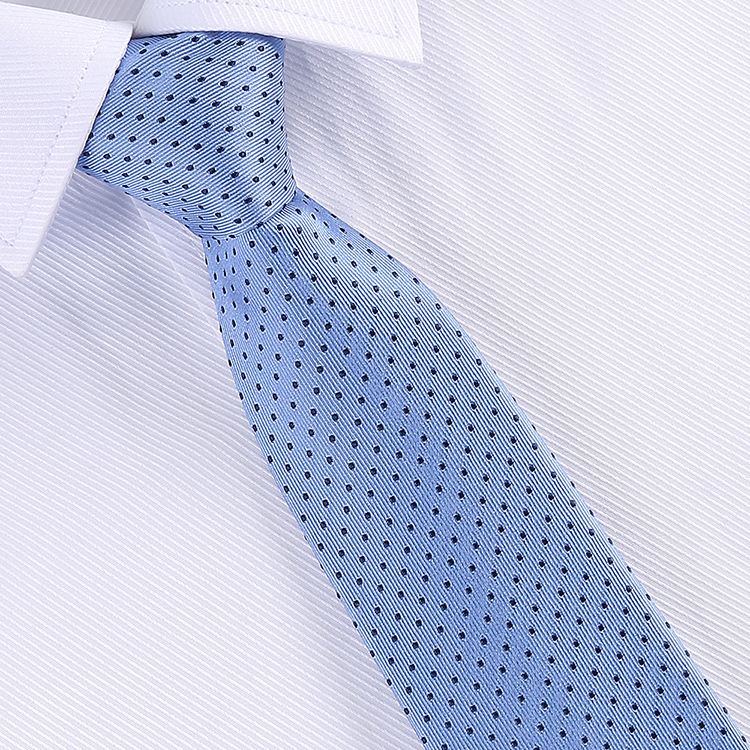 The expert tie manufacturers at Easy Way specialize in creating superb corporate ties that are customized to your business's requirements. No matter if you want to build a tie as part of a work uniform or for a particular corporate function, you should make sure that your apparel is given a trendy and professional look. But with so many options available, how do you pick the ideal colors for your business? What shades should you use to design a special tie for your company?
Make A Tie That Reflects Your Brand.
It may be worthwhile to examine the firm working environment or the particular occasion you are designing the tie for if you're wanting to create a custom tie for your business. This is in addition to taking into account any branding you will desire to employ, like colors and logos. For a more professional appearance, traditional fields like insurance or real estate might call for a more formal tie. Silk may be digitally printed or dyed to produce graphics with excellent color fidelity and fine detail.Corporate ties made of polyester are a fantastic alternative. Polyester ties are quite robust and are simple to wear every day. In addition to woven alternatives, we can print your unique pattern onto polyester ties. Transport drivers, security personnel, and cabin staff favor this option because it is simple to match to corporate colors and is very affordable. The amount of colors you can choose to print in is similarly unrestricted.
Remember To Give It Some Personality.
Easy Way can customize the tie with any characteristics you desire, whether you want to highlight a significant anniversary or display a unique logo. It's a terrific idea to incorporate this into the design of your tie if you're trying to make ties for a certain promotion or want something a little more fun - a brightly colored tie, for example, can be just the job for a special occasion.
For Some Ideas, Go Through Our Product Gallery.
Our customers frequently select woven brand-highlighting logos that are interwoven into the patterns. It came as no surprise that the Post Office decided to have its corporate ties be pillar-box red and feature their emblem.
A Formal Appearance For The Front Desk.
Your front-of-house crew represents your company, so you want them to look their best. In order to improve a company's image, many people choose to wear a formal tie in a classy color that matches the rest of their uniform. Men's, women's, and unisex styles, as well as clip-on ties, are all available from Easy Way. Black, red, grey, and silver, either plain or with a stripe, are common colors.
If it's appropriate for your company, we can also include a logo. There is no better method to increase brand awareness than by having your personnel wear a sharp uniform.
Creating A Custom Business Tie.
Designing your tie couldn't be simpler, regardless of the color you decide on. To experiment with designs and make rough sketches, use our tie-designer tool. Additionally, our committed Sales Advisor is available to assist you in deciding on the finest appearance to represent the identity, traditions, and values of your organization. For more than 15 years, we have been a reputable manufacturer of all types of ties and scarves.We are able to provide customers with a wide selection of completed silk and polyester fabrics and goods since we have our own textile weaving, printing, and dyeing capabilities. We may also create new series with specialized designs, brands, and patterns in order to best satisfy the various demands made by people and markets. Our main objective is to be able to fill all orders regardless of size-thereby enabling even the smallest of clubs or companies to have their own individually designed neckties. If you are interested in any of our products, please don't hesitate to contact us for more details.