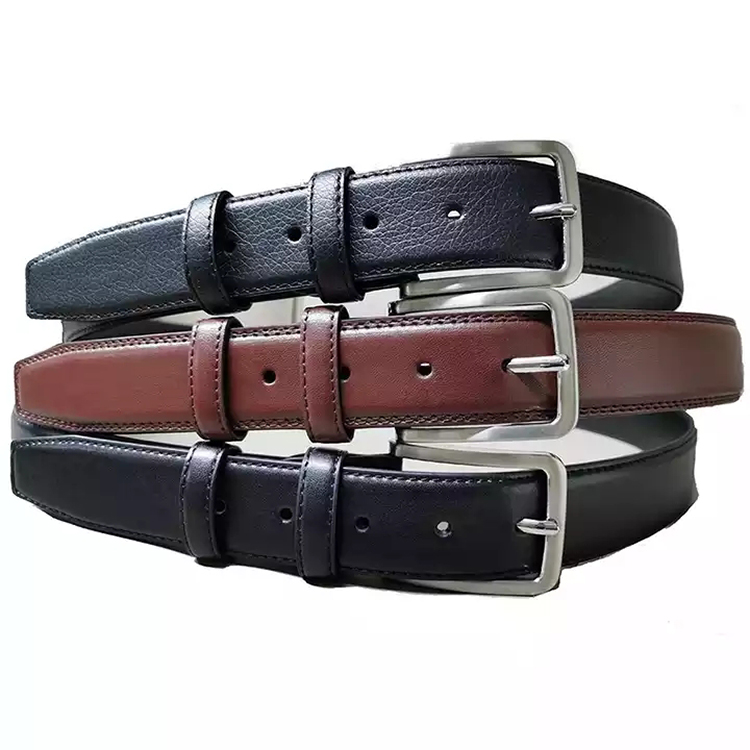 Women have access to more colors and kinds of belts than men have, as is the case with most aspects of fashion. A waist belt, corset belt, understated utilitarian belts, formal belts, and metallic belts with lots of bling are among the options.Women's belts can enhance curves, provide definition to the waist, produce a slimming appearance, and elevate a dress.
Leather Belt
Leather is the most common material for women's belts, just like it is for men's belts. Black, brown, tan, and white are just a few of the types and hues available for leather belts. Genuine leather, grain leather, and suede belts are examples of common leather belt kinds.These belts look fantastic with dress pants or jeans. Since leather is a more informal material for wide belts, it is most frequently worn over cardigans.
Dress Belt
When referring to belts for ladies, the term "dress belt" can signify a variety of things. A dress belt, often known as a trouser belt, can be used with stylish slacks. Dress belts are available in a wide range of hues and strap designs, including traditional leather, metallic narrow belts, and stretch belts with extravagant diamond or rhinestone buckles.When wearing dresses, women also utilize belts to add another aspect. This technique adds a slimming appearance, enhances curves, and adds personality and appeal. A dress belt is frequently preferred over a designer belt.
Metallic Belt
A metallic belt will add some glitz to your outfit. Although they can also be worn with jeans or pants, these belts are frequently worn with dresses. Reversible belts can have black, white, or brown on one side and metallic silver or gold on the other, allowing you to use the belt multiple ways. Metallic belts are frequently constructed of leather or synthetic materials like polyurethane.
Braided Belt
Try a braided belt for a relaxed appearance. These are often composed of braided leather, however nylon or synthetic materials can also be used to create braided web belts. When choosing braided nylon, look for a choice of colors for the strap, such as brown, black, red, gray, or shiny, as well as some creative patterns.
Snap Belts
Typically, leather or faux leather is used to create studded belt straps. Metal studs are pressed through the leather of these belts to create attractive designs. false jewels, like rhinestones or false turquoise, can also be used in place of metal.
Reversible BeltAny wardrobe would benefit from having a reversible belt. There are two distinct colors on this belt, one on each side. Men's reversible belts have fewer alternatives compared to women's changeable belts. Discover straightforward combinations of black and brown, white and black, metallic, red, and more.
Athletic Belt
A belt is worn by female weightlifters to support their backs. Many runners also wear belts to secure their belongings while out on the road or trail. There are numerous options, including hydration belts, jogging belts with pockets, and belts with tubular designs.