An Introduction to Scarves for Men
Views: 242 Author: Bella Publish Time: 2023-08-25 Origin: Site Inquire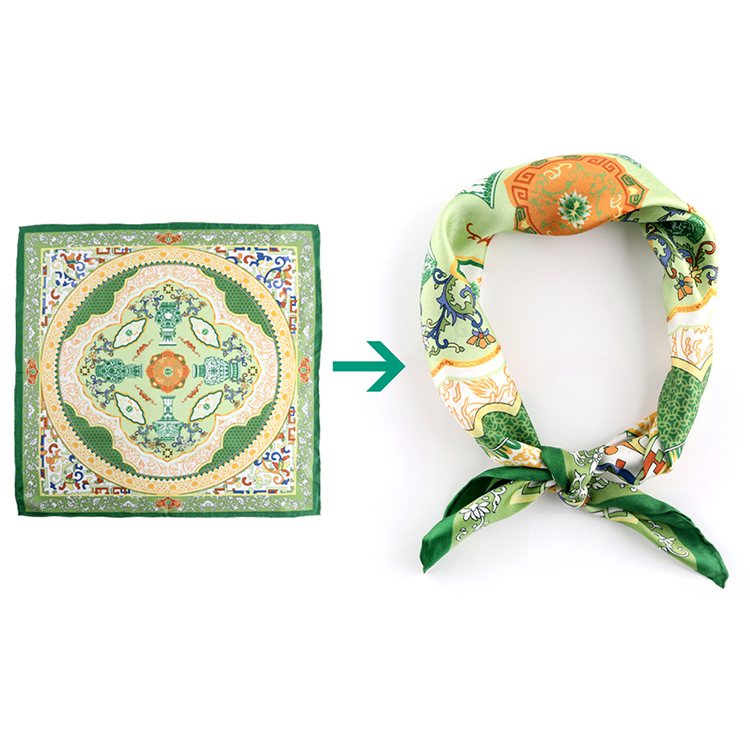 These days, wearing a scarf is more than just keeping warm when it's chilly outside. Instead, it became a standard component of most people's wardrobes, which opened the door to previously unimaginable combinations of garments. It is quite easy to mess up the look of wearing a scarf and end up looking dated as a result. This is true despite the fact that wearing a scarf may make a person appear to be very fashionable. As a result, in this article, we will discuss a few things that guys should keep in mind while they are wrapping a scarf around their necks in order to ensure that they look their very best. Men will be more likely to experiment with bright colours for their scarves if they incorporate manly designs into their clothing. For instance, when the weather is warmer, males can choose to wear a vivid crimson scarf. They also have the option of going with a black or dark blue colour scheme when the weather is cooler. When trying to match the scarf with the rest of the clothing, pay careful attention to the colour of the scarf.
Keep Things Basic
First and foremost, guys should keep in mind that simplicity is key when it comes to scarf wear. As with other accessories, scarves should complement an ensemble rather than detract from it. Consequently, accessorising an ensemble with a scarf should be kept to a minimum.
Initially, go for a simpler pattern and hue for their scarf; going for something wild could quickly ruin their ensemble. Second, to avoid appearing out of place, go with a narrower scarf. Furthermore, a scarf can be worn with greater ease and versatility than a bulky jumper or coat.
Investigate masculine prints
Making a scarf is a delightful opportunity to play around with style. Men should understand that the pattern is what matters most. Seeking a scarf with an idea is one method to investigate patterns. Men might go for a more laid-back, serene, and even sophisticated style by selecting a scarf with a tribal print. Darker hues are also great since they can provide a wider range of styling options.
It's fun to experiment with priting scarves, especially if you're aiming for a more fashionable look. Select a pattern for a print scarf that might be more traditional. Tartan plaids are therefore timeless classics that will never go out of style. Select a hue that will go well with the rest of their outfit. Generally speaking, as long as the scarf's pattern complements the overall ensemble, it doesn't really matter.
Take No Fear of Vibrant Colours
Men are encouraged to wear bold-coloured scarves if they incorporate prints that are associated with men into their ensembles. Men might wear a bright crimson scarf, for example, on warmer days. On chilly days, they can also choose a dark blue or black. When matching the scarf to the rest of the ensemble, pay close attention to its colour.
Get the Hang of It
Wrapping the scarf around the collar is one of the most common ways to knot a scarf. Men should be aware, though, that this is one of the easiest scarves to goof up. Wearing a scarf that is either too long or too short is a typical mistake; it is better to wear a scarf that partially covers the shirt collar. Another mistake is to just leave the scarf untied; to avoid appearing feminine, tie a knot on the left side.
Select the Appropriate Fabric
Remembering that the scarf's fabric is just as vital as its colour is another crucial point. Wool and cashmere, for example, are perfect for autumn and winter, while thin knits are perfect for spring and summer. Guys need to check that the cloth in their scarves is suitable for their needs.
Conclusion
Maintaining a clean and classic aesthetic is ideal when it comes to tying a scarf around your neck. Men should wear it so that there is a knot in the front when they wear it. To prevent appearing older than they are, men should tie their scarves in a knot that is neither too loose nor too tight. They can also try out different ways of tying a scarf. For a chic and trendy look, they can wear a scarf that is tied in a knot behind their neck.