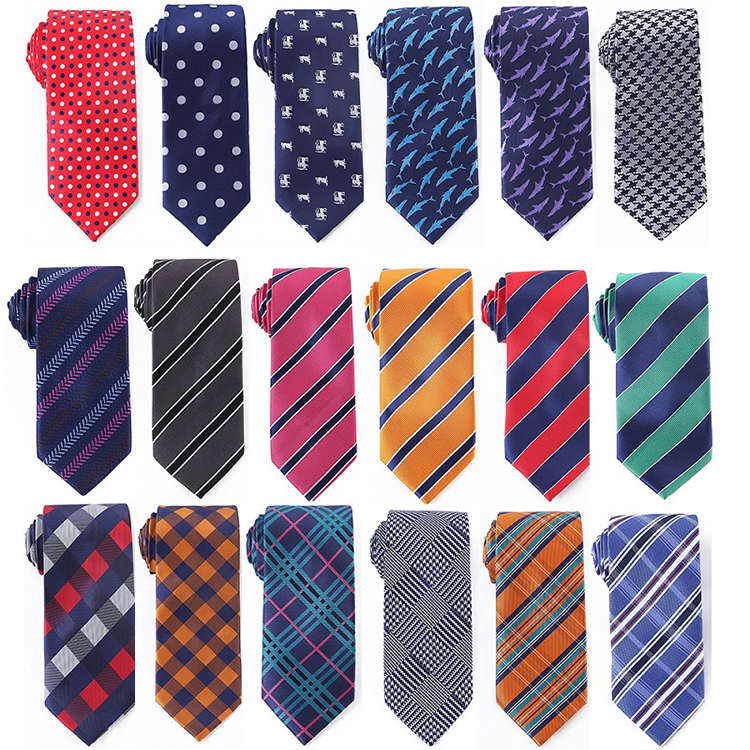 While the desire to dress to the nines for a formal occasion may come and go over time, gentlemen's wardrobe has been revolutionized by the business casual movement, and for good reason. Who wouldn't want to present themselves in the best possible light, after all, without feeling constrained by the conventions of men's formal wear?
Few accessories can help a man bring down a professional appearance or dress up a casual one like a knitted tie. Since the knitted tie is considered the pinnacle of "casual dapper," its popularity has coincided with the growth of business casual clothing.
A knitted tie can fit you on a wide range of occasions and draw attention to your ensemble that other combinations may not necessarily elicit. It's perfect for looking dapper on a date night or an evening out with friends, or for refined, casual elegance at your next cocktail party. We will dissect the components and patterns of a knitted tie, as well as when and what to wear it with, in this extensive Knitted Tie Guide.
A Knitted Tie: What is it?
As the name suggests, a knitted tie is one that has been kneaded rather than woven. Knitted ties are distinguished by their open weave, narrow blade (usually 2 to 2.5 inches), and square ends (as opposed to the triangle, pointy ends found in most printed or jacquard-woven silk twill weave ties). These exact qualities make a knitted tie perfect for informal attire.
It is possible for knitted ties to have a smoother finish or a crunchy feel. Softer knit ties are more ideal for more casual occasions, but crunchier knit ties, as we will see below, do add more textural variation and depth to your ensembles and seem more appropriate in more formal situations (though they can definitely be worn informally!).
Please be aware, nevertheless, that although crunchy knitted ties can be worn to formal events, daily work, job interviews, or black tie affairs are not appropriate settings for them. Customary neckwear is best saved for the most formal of events.
Knit-Tie Materials
Better-knit ties are made of silk; however, wool and cashmere are also suitable materials. Silk knit ties are just as versatile as their woven or patterned cousins, adding nothing to your ensembles but remaining appropriate for year-round wear! Although silk knit ties are suitable for any season, woolen and linen knit ties are best used in the winter and summer, respectively, due to their distinct qualities in terms of weight, texture, and insulation!
Wool has greater insulating qualities than other materials; hence, woolen knit ties are heavier. Additionally, woolen knit ties give your outfits textural depth and variation, making them perfect for layering in the fall and winter.
Similar to their conventional counterparts, linen-knitted ties are lighter in weight and allow for easier breathing, which makes them perfect for the spring and summer seasons.
It's vital to remember that there are many knit ties available on the market made of synthetic materials, like polyester, but you should avoid them. Naturally, the texture will feel more plastic-like, which will affect the tie's overall drape and breathability!
Nevertheless, you should also think about the kind of event you are dressing for. Regarding that, a 2.5-inch knitted tie usually works well because it strikes the ideal balance between the breadth needed for a more formal occasion—typically more than 3 inches—and what may be worn in a more laid-back atmosphere—roughly 2 inches.
Knit-tie Designs
Since knitted ties are becoming more and more popular, a variety of patterns, such as solids, stripes, polka dots, anchors, and zigzag stripes, are now offered for these distinctive neckwear accessories. Because of their distinctive finishing, texture, shape, and suitability for informal situations, they have made tie designs like zigzag and horizontal stripes popular that are usually associated with more formal neckwear.
If you're new to knitting ties, I would advise starting with a few solid ties in colors like burgundy and navy, then branching out. These gorgeous solid pieces are the perfect addition to any outfit, whether it's a daytime gathering or an evening out. They look well with solid, striped, or tiny checkered shirts, or dressier options like polka dot and paisley shirts!
Knitted striped ties, polka dots, and other designs are stylish standout pieces for your outfits after you get more accustomed to wearing knitted ties and matching tie patterns!
Advice on When to Wear a Knitted Tie
Knitted ties can be utilized to tone up or down a more casual ensemble because they are on the less formal end of the neckwear spectrum. Even though knit ties aren't usually used in a professional business setting, they look great in less formal, relaxed settings, such as at a wedding or on a night out, when paired with chinos and a button-down shirt!
What to Wear a Knitted Tie With
Knitted ties go best with more laid-back looks because of their informal style. It's not a good idea to switch out a woven silk tie for a knitted one while still wearing your dress shoes and formal suit. Given the distinct texture of knitted ties, they look great with slacks, baggy jeans, and even jeans.