Advice On Maintaining a Necktie
Views: 276 Author: Kaylee Publish Time: 2023-09-08 Origin: Site Inquire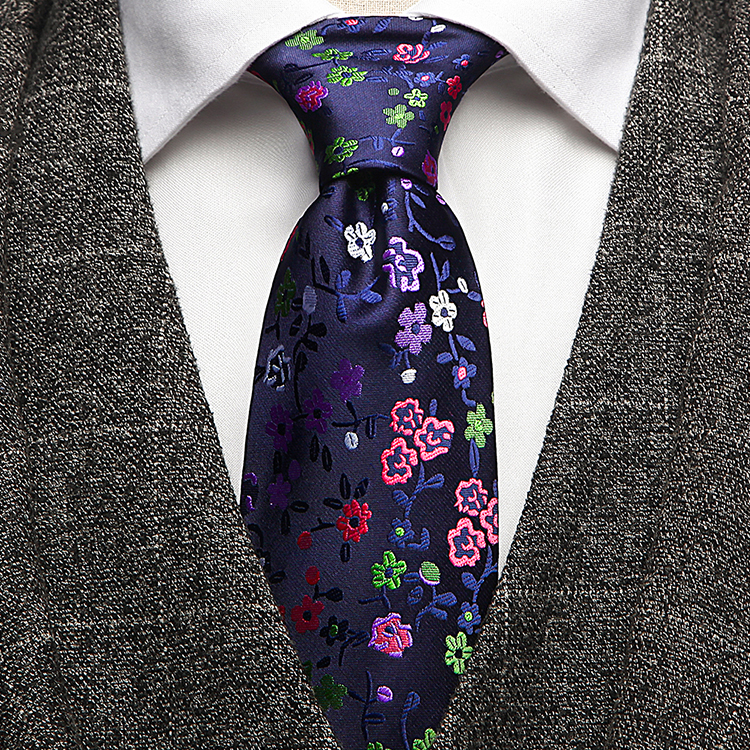 A Stubtle Fabric
Subtlety is particularly important when it comes to small things like materials because the white tie ensemble is so striking on its own. If at all possible, stay away from patterns and textures, and make sure your dress shirt, bowtie, and waistcoat (if you wear one) are all made of the same material. Most frequently, white pique is advised.

Accessories To Go
The same goes for your accessories, which ought to be minimal and straightforward. A faux pas would be to appear flamboyant with a lot of colorful or numerous accessories. Instead, choose basic, well-chosen pieces to create an effortlessly dapper appearance.Even if you are not strictly adhering to the white-tie dress rule, keep in mind that less is more. Making sure that the metals are the same color will help; a straightforward tie bar and matching cufflinks will do the work.Naturally, a bow tie is essential when attending a formal occasion with a white tie. Mother-of-pearl is a really exquisite material on its own, so your cufflinks might be made of it. These ought to coordinate with the studs you want to utilize to keep the front of your dress shirt fastened.The following are additional typical white tie accents:There is no requirement to wear white gloves, but if you do, you can store them in a pocket in the tailcoat flap.
1.Top hat: Although not needed for white tie dress rules, this accessory is another one you could have fun with if you like.
2.Suspenders: The traditional color is white, and they keep your outfit in place and appear classy. If you take off your tailcoat, you won't be able to see them through your waistcoat like you would if you were wearing all black.
You may use either a pocket square or a boutonniere, but not both.You should only wear black patent leather shoes with laces as dress shoes. Shoes with decorations or embellishments should be avoided since simplicity is ideal. Put on some black silk socks with them.
Avoid Light Outerwear
The outerwear is the final component of your white-tie ensemble. You should often wear a black tailcoat. You might wish to rent a tailcoat, as they're not all that prevalent these days. Finding a tailor to make you one is an alternative, but this would be the more expensive one. Ensure that it matches your pants' color and materials.If a white-tie dress code is not particularly required for the event, you may alternatively choose to wear a dark dinner jacket (either navy or black).
Include Premium Neckwear And White Ties In Your Closet
You're prepared to put together a white-tie outfit now that you've read this article! The best site to find everything you require, from white bow ties to accessories, is Prime Neckwear. All of it is here! Buy white bow ties and neckties right away!