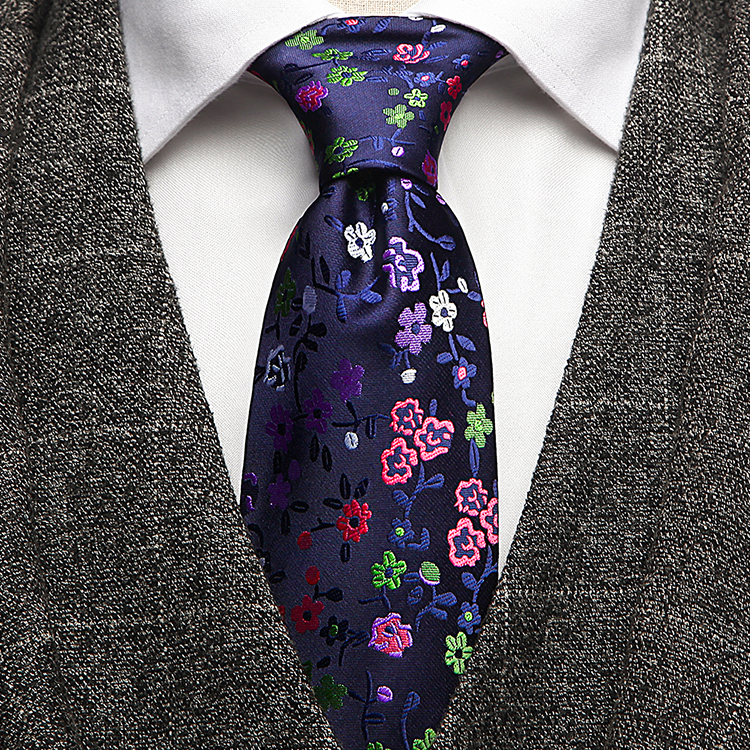 Paying close attention to the details can make all the difference when it comes to dressing for success. While a sharp blouse and a well-fitted suit are necessary for a professional appearance, the correct accessories may take your workwear to the next level. Ties and scarves are adaptable accessories that may instantly improve your ensemble and give you a polished and sophisticated look.
In this blog post, we'll look at how adding ties and scarves to your business wardrobe can help you raise your workwear game.
The Power of Ties
Long a part of men's formal wear, ties are also becoming more and more well-liked among women as a stylish accessory. A tie may instantly add interest and style to an otherwise plain clothing by adding a splash of color, pattern, or texture.
It's crucial to think about the color and design of your tie when selecting one for the office because they should go well with the rest of your outfit. Classic hues like navy, burgundy, or forest green are safe choices for solid-colored ties that go well with a variety of shirts and suits. However, don't be hesitant to try out different patterns like polka dots, stripes, or subtle geometric shapes. Just keep the rest of your attire very understated to prevent overpowering the whole look.
Ties can be worn in a variety of ways by women. A button-down shirt's collar can look sartorial and powerful with a classic Windsor knot put there. As an alternative, you can wear a slim tie around your neck in either a loose or tight knot for a more casual and modern appearance. Another choice is to accessorize your clothing with a tie that doubles as a belt.
Scarves' Elegant Style
Another accessory that may completely change a business appearance is a scarf. They not only create an additional layer of warmth during the winter months, but they also give every outfit a touch of style and elegance.
A silk or cashmere scarf can give a man a classy and sophisticated appearance when it is thrown over the shoulders or loosely knotted around the neck. Choose neutral hues that may readily match other suit colors, such grey, navy, or camel. To give your clothing some personality, try experimenting with patterns like paisley or houndstooth.
When it comes to wearing scarves, women have even more choices. A silk scarf draped loosely around the neck might give off an air of refinement. Try wearing a colorfully printed scarf as a belt or drape it over your shoulders for a more lively appearance. A long, large scarf can also be worn as a shawl or wrapped around your head for an elegant and stylish twist.
Dos and Don'ts
While ties and scarves can be wonderful complements to your business attire, it's crucial to remember a few dos and don'ts to guarantee you put together a put-together and acceptable look.
Dos:
Do go for scarves and ties made of premium fabrics like silk, polyester, cashmere, or fine wool because they will not only look better but also last longer.
To make your outfit more interesting, try experimenting with various colors, patterns, and textures.
Make sure your tie is the proper length and width for your body type and the width of your shirt collar.
Do pick up some knotting skills to generate distinct looks and styles.
Do consider your outfit's general color scheme when selecting ties and scarves, since they should go well with it.
Don'ts:
Avoid flamboyant or distracting ties or scarves because they could detract from your professional appearance.
Wearing ties or scarves with big, clashing designs that dominate the rest of your clothing is not a good idea.
Wearing a tie or scarf that is wrinkled or worn-out can make you appear untidy overall.
Avoid using ties or scarves that are too short or long because they can give you an uneven and unattractive appearance.
Before introducing ties and scarves into your daily attire, don't forget to take the dress code of your company into account.
The best method to improve your workwear is to include ties and scarves to your professional wardrobe. These accents have the ability to elevate a plain outfit into a classy and fashionable combination. Remember to consider colors, patterns, and quality when selecting your accessories, whether it's a classy tie or a sophisticated scarf.
You can wear ties and scarves that go with your unique style while still projecting a professional image by adhering to the dos and don'ts. So why not upgrade your clothing for the workplace? Let your personal style stand out at work by embracing the influence of ties and scarves.