5 fashion ways to wear lapel pins
Views: 302 Author: Wendy Publish Time: 2023-07-13 Origin: Site Inquire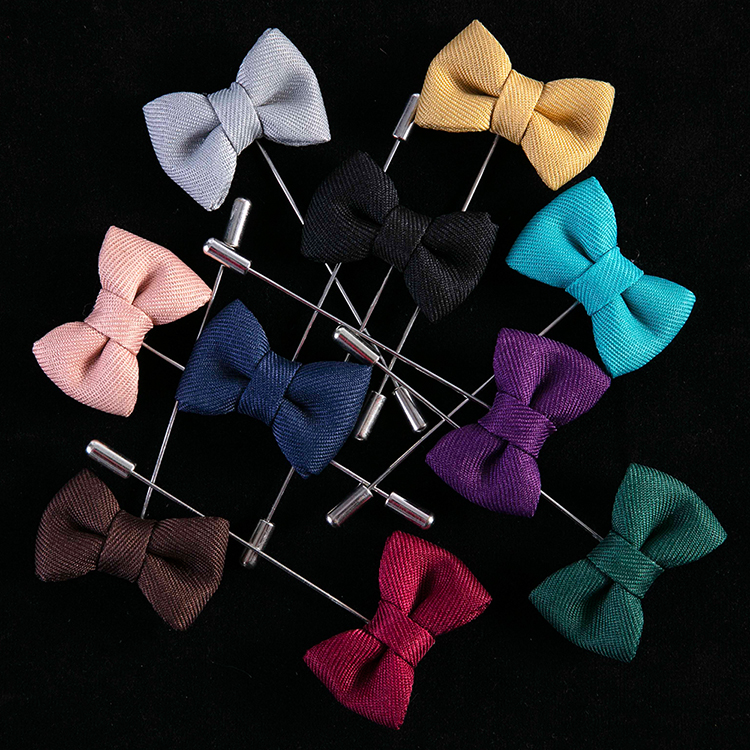 Do you possess a collection of lapel pins for suits that you rarely wear? Do you struggle with how to wear lapel pins without seeming tacky or out-of-date? Here is some advice on how to wear pins.
First impressions are crucial in attracting the proper kind of attention. Making a strong first impression depends heavily on your body language and the way you communicate. The way you present yourself is also crucial, especially if you're trying to get a job.
We'll talk about how lapel pins can aid with first impressions in this section. We'll also go through how you might want to dress in order to make an impression and stand out more. Learn about five amazing lapel pin fashion selections by reading on.
1. Bold Color Selections Make for Excellent Conversation Starters
Let's speak about some fantastic fashion choices with lapel pins before we discuss the topic of how to wear them. The choice of color comes first.
The only thing that draws notice is wearing a three-piece suit in a striking hue. A vivid crimson or deep purple suit isn't necessary for every occasion, though. You might need the ability to be subtle in order to attract possible business partners.
In this situation, pick a colorful lapel button instead. For individuals who must wear black or grey suits to formal or semi-formal gatherings, this is a nice finishing touch. It can be easier to stand out from the crowd if you have a bold burst of color on your lapel.
2. Use Your Lapel Pin to Create a Layered Look
Are you attending a less formal function during the day? Do you want your clothing and accessories to better reflect your personality? A sophisticated casual outfit can be made more beautiful by adding layers.
You could even want to think about donning two lapel pins in this situation. Alternately, one might be a boutonniere and the other a straightforward lapel pin. You decide how to layer and combine your pins.
3. Dress It Up With Floral Pins
A formal suit can be transformed into a stylish one by adding flower lapel pins. For this look, you can use a long-stemmed pin or a boutonniere.
Any occasion is an excellent one to wear a floral lapel pin.
For a black-tie event, you can use a white rose pin to accessorize your suit. You can impress your date if you're going on a semi-formal date by pinning her favorite flowers to your suit. On the bride's wedding day, you can even wear the bud of her favorite flower as a pin.
Dark suits look sharp against floral pins. In particular, if your flowery lapel pin has a light tint, black is the perfect color for suits. Real flowers that you pin to your suit look nice against the suit's dark or black fabric.
4. Simple Yet Interesting Embellishments Can Be Made With Metal Pins
Do you frequently don necklaces or rings made of gold? Do you intend to match your suit with metallic cufflinks? Metallic jewelry and lapel pins combine to create a straightforward yet chic look.
This method of wearing lapel pins is also an option if you want a less complicated yet still fashionable appearance. These metal pins may be shaped as flags, logos, or badges. They complement metal jewelry well, especially if the pin's metallic hue is visible.
The pandemic caused a 39% decline in the market for gold jewelry in the first quarter of 2020. Do not be concerned if you do not wear jewelry or cufflinks made of precious metals. A metal lapel pin can also be worn with shirts or suits that have buttons with precious metal hues.
5. Maintain Tonality for a Subtle Impact
Men's lapel pins don't necessarily need to clash with your suit's hue. When wearing a lapel pin for the first time, you can choose something more understated until you get used to it. You can choose complementing hues like blues and greens for this design.
Choosing colors with the same tone is another option. A lapel pin that matches the suit should be avoided. The aim of wearing a lapel can be defeated in this way.
The color wheel can be used as a reference point. Choose hues that are adjacent to one another on the wheel. For a tonal look, you could, for instance, pin a purple lapel pin to a navy blue suit.
Don't forget to add a neutral color to ground the entire ensemble.