5 benefits of buying wholesale scarves from China
Views: 231 Author: Wendy Publish Time: 2023-08-07 Origin: Site Inquire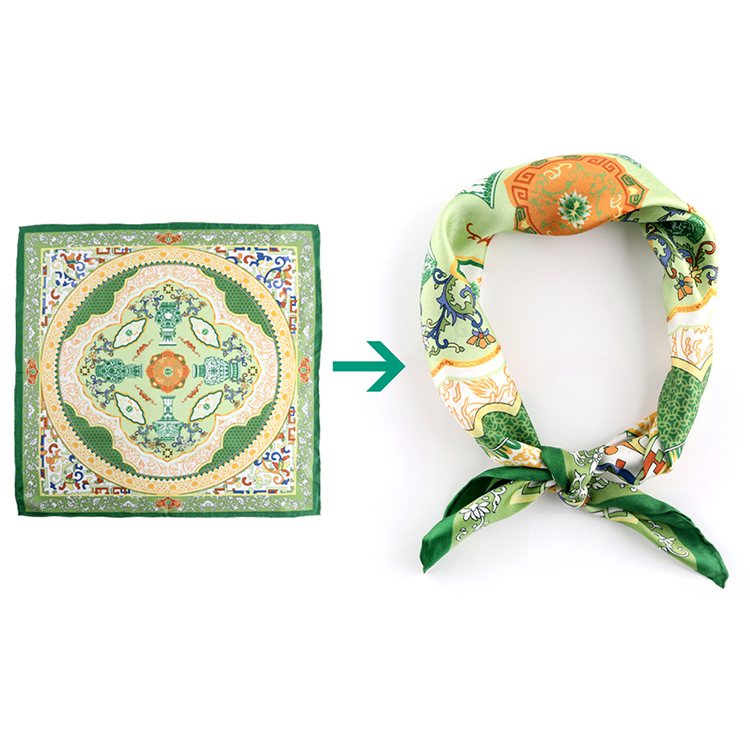 Have you started a scarf business? Are you seeking for wholesalers to supply your needs? Your brand can experience a major shift if you import from China. You'll be impressed by the skills of Chinese sourcing agents. China is the world's most important manufacturing nation, contributing 28.7% of the world's manufacturing output. Directly purchasing goods in bulk from here only makes sense in this situation.
China scarf producers offer high-quality goods. The majority of multinational businesses point to their successful manufacturing. Check out these 5 advantages of buying scarves in bulk from China if you're still unsure.
1.Reputable manufacturers
There are many reputable and trustworthy wholesale scarf manufacturers in China. They can assist you in scaling your business to the next level with their excellent products and knowledge.The economy of the developing nation is home to hundreds of reliable manufacturers. They work best for establishing contacts with business owners from all states in order to sell and buy.
For instance, Easy Way has been involved in this industry for the past 15 years. We are a professional manufacturer of all kinds of necktie and scarf more than 15 years. Having the right to independently conduct trade with partners overseas, we are now exporting 2, 000, 000 neckties and 200, 000 meters of woven silk fabric every year.Having our own textile weaving, printing and dyeing capabilities, we are able to offer clients an extensive range of silk and polyester fabrics and finished products. In order to best meet the different requirements demanded by individuals and markets, we can also produce new series incorporating customized designs, logos and patterns.
2. Various goods available
Offer distinctive products to your customers if you want to differentiate your business. The uniqueness in design and style that the expanding Chinese economy may offer you is hardly ever available from your local wholesaler.
However, you may get your hands on a vast range of products when you buy scarves in bulk from China. You are free to select any fabric you desire, including acrylic, cashmere, silk, or viscose. Whether it be scarves for the winter or the summer. Everything you want and more will be provided for you. You'll see people coming back to you frequently because of the brand-new designs.
3. Premium products
The superior quality of the goods is another advantage of sourcing from China. The wholesale scarves you purchase from Chinese producers are crafted from the highest-quality materials; they are plush, breathable, and long-lasting.Scarves are made by Chinese brands and business owners using premium materials.
High-precision digital printing are included, and Seiko stitching is used to seal the corners. Strict quality control is used at every step, including printing, cutting, sewing, and fringing. They must meet all applicable national criteria.You can select the scarves you want from a range of vendors by contacting them.
4. Reducing risks
When you purchase goods from China, you use a well-thought-out sourcing strategy. You should be able to reduce any potential dangers using the technique. When you buy products from China, you will actively participate in every stage. As a result, you will be able to get alerts as soon as fraud concerns, inflated earnings, and delivery delays arise. You can therefore take steps to successfully alleviate them.
5. Increased scaling efficiency
China has a robust, well-established infrastructure that produces goods of the highest caliber. Most Chinese producers have a wealth of expertise and understanding of the international supply chain. These two factors provide them the adaptability to raise production as necessary.
For instance, you might, in a matter of days or weeks at most, raise your product purchases from a few hundred to over a million. It goes without saying that scaling up will take a different amount of time. The length of time relies, among other things, on the qualities of your product and the accessibility of raw resources.