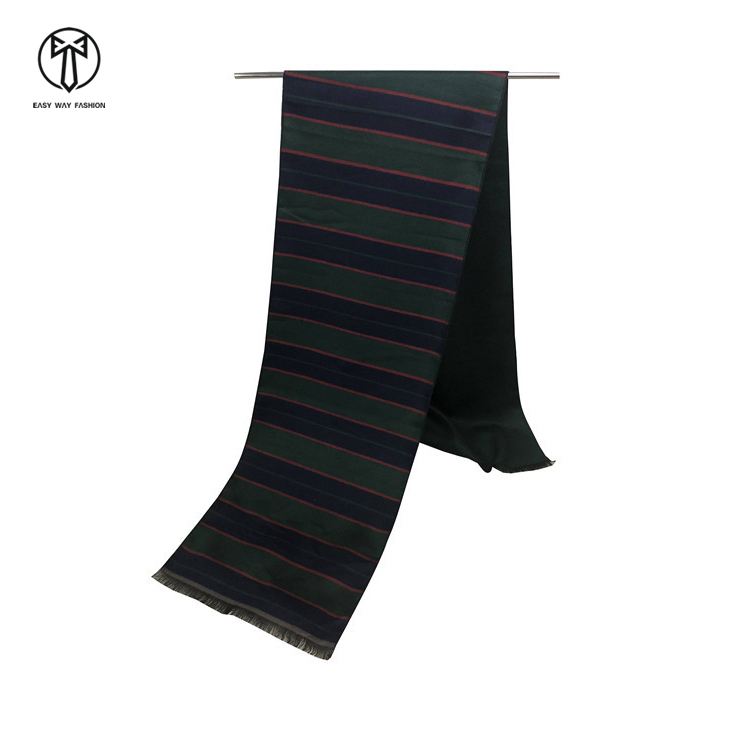 As a modern and delicate woman, how can you get the ornament of a scarf less? The scarf is not only more delicate and warm, but it can also make our clothes look more classy. So how can a woman's scarf look better? Scarf-tying is not the same. More elegant shoulder-style tie methods, a bit lazy folding shawl tie methods, and more delicate belt embellishment tie methods are more fashionable foreign styles.
1.Take the shoulder-type tie method.
The tie method of building a shoulder-type scarf is simpler and is mainly used for indoor collocation. If we wear a relatively plain base shirt and don't want their temperament to be too monotonous, Even in a heated room, you can give yourself a stylish scarf. This kind of very simple shoulder-type fastening method, with a more elegant atmosphere, also suits the collocation style of mature women more.
2.Folding shawl tie method.
This folding shawl scarf tie method will be more simple and will be mainly used for some wider scarves. If you feel like a straight shawl is cumbersome, we can fold the scarf horizontally first. Of course, when folding cannot be too rigid, we still need to create a certain fashionable sense. With a slightly casual atmosphere, the tie method of the folding scarf presents a more fashionable aesthetic feeling, which is also a kind of particularly casual collocation.
3.The belt ornament type tie method.
Combining a scarf with a coat and decorating it with a delicate belt makes the scarf more stylish, mainly for younger fashion women. Actually, the belt ornament of a taller pick can increase fashionable fans. not only heighten the waist line at the same time, but can also be more fashionable on the vision. Make a few first. This scarf has more prominent layers but also lets us wear more fans.
4.Shawl-type tie method.
The shawl tie is simpler, and it is much warmer. However, for the shawl-style scarf, we need to choose a little wider style so that we will have a more elegant atmospherele so that we will have a more elegant atmosphere. Just put the scarf over your back and fold it naturally. The overall temperament will be more elegant with embellished tassel decoration, and the wearer's temperament will be more superior.
5.Lazy-type shawl tie method.
A more lazy shawl style method will create a hip-hop style in a more fashionable age. The scarf doesn't need to be folded; we just need it to naturally build over the shoulders and hang down in front of us. Is it not very simple? Especially suitable for naughty and lively girls, the age-reduction effect is also good.