4 Tips On Wearing Suspenders With Your Suit
Views: 203 Author: Wendy Publish Time: 2023-05-10 Origin: Site Inquire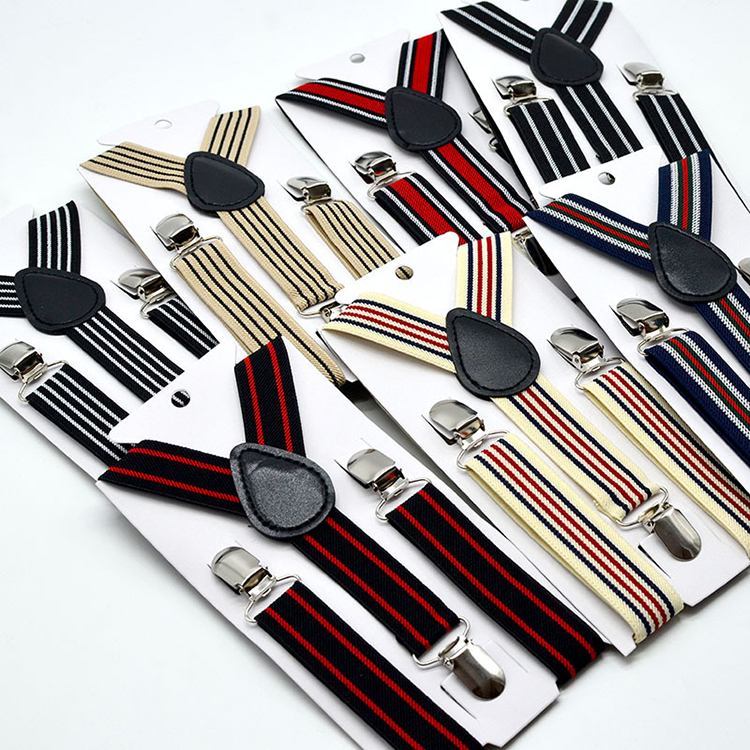 Urkel may be funny, but the comedic television character who pairs high-waisted pants with short suspenders sure isn't fashionable. To avoid a similar wardrobe malfunction, let's dig into the hows and whys of wearing suspenders. This formal wear accessory is having a major comeback, and with good reason. They're functional and add a unique vibe to everyday dress pants and button-up shirts.
Styling an Outfit With Suspenders
Suspenders are the best option to keep your pants firmly in place if you don't like using belts or if your suit pants don't have loops. Suspenders are a great alternative for formal occasions like weddings, proms, or black-tie dinners since some people think of them as being a little more dressy than a belt.
Suspenders are a current trend among stylish men and women who want to give their outfits a unique, retro flair. Suspenders also lengthen the torso, giving the appearance of height.
Suspenders come in a number of colors and styles, much like other accessories, so you can mix and match them with your clothing.
Coordinating Suspenders with a Suit
Ask yourself if you want your suspenders to stand out or fit in with your suit before selecting a pair. Suspenders are sometimes worn by prom attendees as a flamboyant, vibrant statement item. Business people typically take a more reserved stance.
There are neutrals among the countless hues and patterns available for suspenders. Similar to coordinating a necktie, consider matching your suspenders. You want it to complement the color of your pants and jacket while still standing out from your shirt. For instance, navy suspenders and a tie in gray and navy would look wonderful with a gray suit and a light blue shirt.
Suspenders that match your jacket and pants are always a safe bet. Some designs come in two colors and have a classy leather accent close to the waist that blends in well with your shoes.
And sure, depending on the situation and your unique style, you may wear suspenders with or without a jacket. You are in charge!
Choosing the Right Suspender Size
There is no one-size-fits-all for this item. Consider the length, especially if you are tall or have a large stomach. For a snug fit across the shoulders and torso, choose the one that is the longest. Suspenders are adjustable, so it's simple to get the perfect fit.
The Modest Man states that the most typical size is 46′′ long and 1 3/8′′ broad. To keep large and tall users more comfortable while maintaining a proportionate appearance to their bodies, longer lengths and broader widths are offered. For small frames, thin widths as thin as 1′′ are also an option.
Attaching Suspenders to Dress Pants
The two types of suspenders are button-on and clip-on. Take a look at your waistband's inside. Are there any buttons on the interior of the front panel, a few inches from each hip bone? Those are used to fasten suspenders with buttons. Pick a clip-on style if there aren't any buttons.
Suspenders are extended over each shoulder after being fastened to the front and rear of your waistline, so they fall down the front and back of your torso. For a professional appearance, maintain the straps even while adjusting them to your degree of comfort. To make sure your jeans aren't riding up too high and exposing your ankles or leading to an Urkel moment, practice sitting, bending over, and walking.