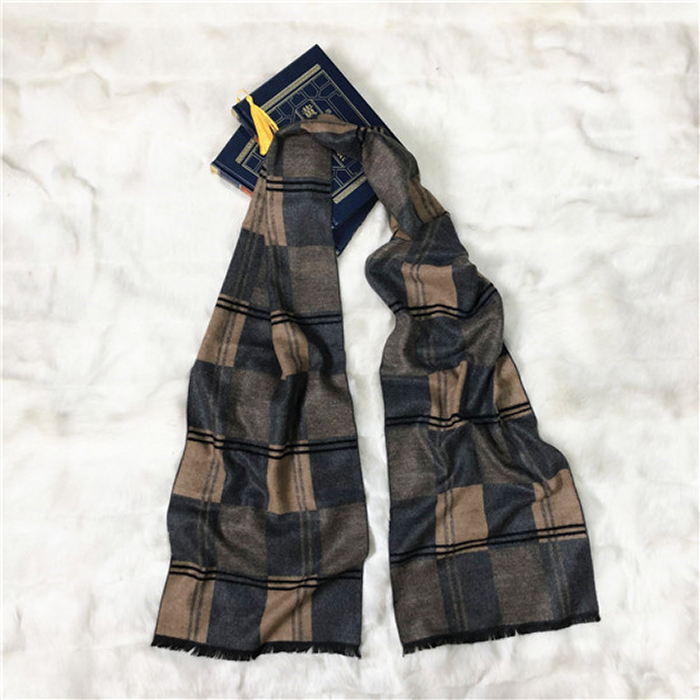 Every season continues to feature the scarf as a fashion accessory. On the other hand, cashmere or wool scarves are good choices if you're wearing a scarf to keep warm.
It's not difficult to match the perfect scarf to your leather jacket or cardigan. There are many different fashion and colour options available for winter scarves.
We'll walk you through selecting the ideal scarf fabric for each season here.
Summer Scarves
Light items are always associated with the summertime. Even when it's scorching outside, you can still look great with so many alternatives.
Cotton and polyester scarves
Cotton and polyester scarves are the best options for the summer. Air can pass through the non-silky polyester material. You can wear them on your head or around your neck to ensure that you always have the style and comfort you need during the summer.
Women's chiffon scarves
Beach or chiffon scarves are made of extremely thin material and look great on beach days. They appear ultra-sophisticated.
Silk and viscose scarf
Scarves made of viscose or light silk can also make the most of your summer ensemble. Silk is a breathable, light-weight fabric. In the summer, it keeps you cool.
A silk scarf also gives you a refined and fashionable appearance.
Winter Scarves
A scarf is not only a luxury item for winter but also a must. There is a wide variety of fabric available for winter scarves.
Wearing scarves protects you from the cold. What if you wore it stylishly? The most fashionable winter scarves that you can wear this year are listed below.
Embroidered scarves
The best material for added warmth is cashmere goatskin. Although wool scarves work just as well, cashmere is warmer. On occasion, a scarf made of synthetic silk might also be warm.
Cashmere scarves are the finest if you desire a warm scarf around your neck and have sensitive skin.
Acrylic scarves
While an acrylic scarf can also be used in place of wool, its quality is inferior to that of a woollen scarf.
Velvet scarves
Next, the only option for winter celebrations is the royal velvet touch. The scarf becomes the focal point of the evening if it has some embroidery. However, a short-length velvet scarf is what you should choose.
Woollen Scarves
A scarf made of wool is cozy. Among other animals, sheep are used to produce wool. The fabric is smooth and thick, making it the perfect choice for a winter or fall scarf.
In contrast to cashmere scarves, woollen scarves provide warmth. In addition to providing warmth for your neck, a knitted wool scarf is fashionable.
This year, fleece winter scarves are an additional option.
Soft-Touch Scarves for the Springtime
It's difficult to know in the spring whether to wear light clothing or something warm. However, it's not as warm as you might assume. You might feel cold in the mornings and evenings, so I would suggest wearing a scarf made of cotton, wool, or silk.
Additionally, scarves with one side made of cotton and the other with wool are available. They function best in the springtime.
Scarves for All Seasons
Not only are linen, cotton, and cashmere materials great for winter scarves, but they also work well for other seasons. Cashmere or pashmina may spontaneously regulate its temperature to suit the weather. These kinds of clothes are appropriate for both fall and spring.
They are therefore appropriate for any season. On the other hand, linen is more informal for springtime days and slightly formal for fall evenings.
Advice on How to Choose the Correct Scarf
Pick a colour
These lovely scarves come in an endless variety of colours, including blue, beige, brown, navy, and many more.
You can choose the appropriate scarf based on the tone of your skin.
Complement it with your gown
For added attractiveness, you may choose a contrasting tone for the scarf.
Wearing certain colours and feeling certain moods depend a lot on the season. For instance, pastel and soft colours appear soothing in the summer, whereas bold and dark hues work well in the winter.
Material and design
It is imperative that you select the wraps based on their material, design, softness, and pattern. The scarf's beauty is enhanced in particular weather conditions by choosing the appropriate pattern.
For instance, winter is an excellent time to wear patterns and vibrant colours. similar to blue or dark brown hues
In hot weather, however, simple scarves with muted designs or gentle colour tones (such as beige or nude) provide a calming effect.
Conclusion
This was our interpretation of the textiles available for each season. In any weather, stylish scarf wear is essential.
Whether you wear the scarf as a drape or wrapped around your neck, it will add a stylish touch to your ensemble. It is also contingent upon the fabric's fall. A fall is better created by silk, linen, or crepe than by wool, polyester, or chiffon.
We hope that this article was helpful.