What kind of tie should you wear for casual occasions?
Views: 201 Author: Wendy Publish Time: 2023-06-05 Origin: Site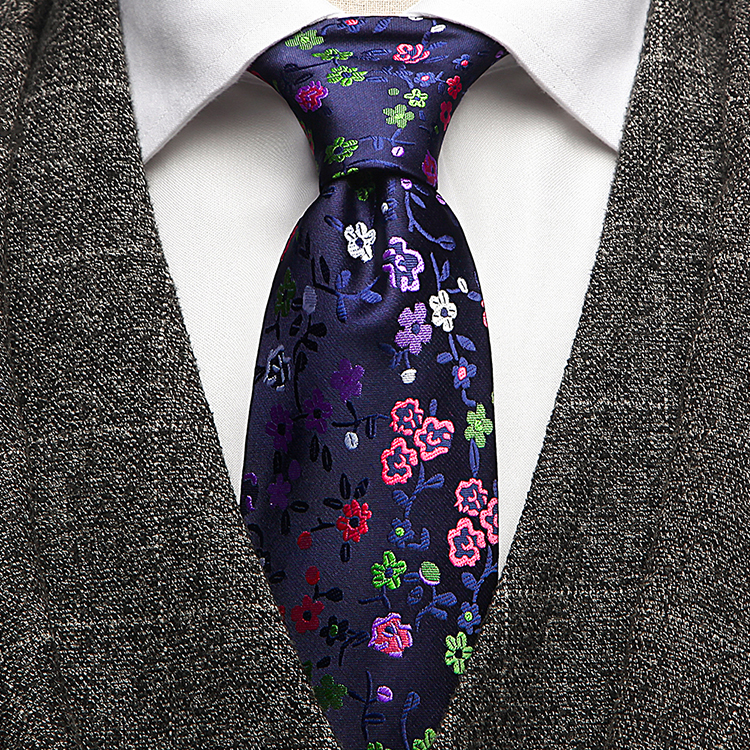 The necktie has been a mainstay of men's formal attire for almost all of its existence. But as the necktie has developed, it has gradually made its way into many distinct facets of men's fashion. The necktie has become increasingly prevalent in men's fashion, particularly in casual attire. There are guidelines for the kinds of ties that can be worn as well as the appropriate ways to wear them, just as there are guidelines for what kinds of shirts, slacks, and shoes are appropriate in a casual atmosphere. The remainder of this article's purpose is to offer guidance on how to dress professionally outside of the workplace while sporting a tie.
Patterns & Fabrics
Since the introduction of the necktie, the textile industry has advanced significantly. Tie producers have been able to produce a wide range of neckties because to advancements in technology and the availability of new materials. Wool, cotton, silk, and polyester are just a few of the materials that may be used to make ties. There is a time and place for each of these materials, as you would have imagined.
It's crucial to keep with fabrics that have a matte appearance while wearing a tie in a casual atmosphere. A wool, cotton, or linen tie's matte appearance adds texture and mystery to round off a more relaxed style. Another crucial element is how the cloth is made. For instance, knit ties are fantastic at adding a little bit of casual yet elegant texture. (Side note: If your informal party gets a bit rowdy, knit ties are also rather tough and do a decent job of regaining their original shape.) Furthermore, a chambray-woven tie may provide practically any casual ensemble a lovely, smooth feel.
The choice of a practical design is the next crucial step after selecting the ideal cloth. In a casual atmosphere, solid-color ties typically look better than patterned ones. In a relaxed situation, patterns may quickly become noisy, which is just the opposite of what you want. However, if the colors are not unduly contrasted, ties with modest, traditional patterns like gingham, houndstooth, and herringbone may look terrific.
Shape
Over the years, neckties have appeared in a wide variety of forms and sizes, and many of those shapes and sizes are still in use in men's fashion today. For instance, your necktie should be between 2.5 and 3 inches wide in a casual atmosphere. You don't want to go overboard because the word "casual" in fashion is equivalent to "simple." A 3.5-inch broad tie will be noticeable and attract the wrong kind of attention.
While the traditional pointed end tie is typically what comes to mind when someone mentions a necktie, the square end (also known as flat end) tie is an undervalued alternative that has been quietly rising in favor in recent years. Square end ties often come in a knit form, which, as you may recall from earlier, is already a positive in the casual category. They are also more relaxed than their pointed counterparts.
Wear It Correctly
There is a correct and a wrong method to knot a tie, despite what you would believe is an apparent assertion that it produces a more relaxed appearance. Some individuals frequently mistake casual for messy. There isn't a dress code that permits casual attire. Simply said, being casual means you have more freedom with what you wear and how you wear it.
You have considerable discretion over how loosely you want to wear your tie when wearing it in a casual atmosphere. For instance, feel free to undo your shirt's top button while keeping your tie just snug enough to hold the collar in place. Additionally, you may let the slim portion of the tie, which is often concealed behind the tie's front, dangle loosely. This approach can be tricky to execute since it is easily sloppy.
Last but not least, your tie should always hang down to the center of your belt buckle, regardless of how it is knotted. No of the dress code, this serves as a sort of golden guideline for how to wear a tie.