The way to fix the men's suspenders
Views: 202 Author: Wendy Publish Time: 2023-05-09 Origin: Site Inquire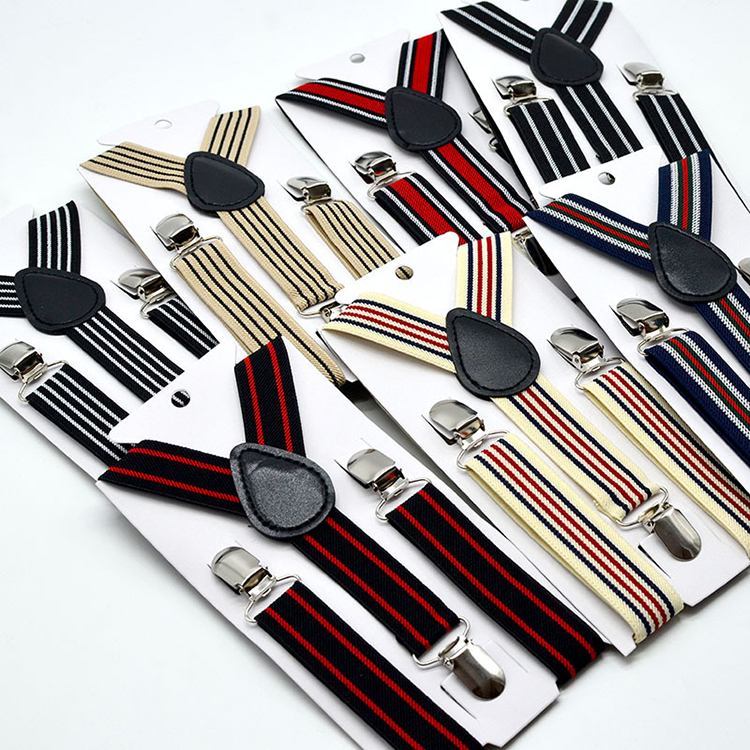 The common straps are 40mm, 35mm, and 25mm wide. The 40mm and 35mm straps are mainly suitable for men with normal shoulder width, while the 25mm wide straps are suitable for women and men with narrow shoulder width. Narrow shoulder width body shapes with a larger width of the strap will appear a little abrupt; this is especially important for the body of the person.
The fixation of men's braces has developed a button fixation and a clip fixation.
A button fixation
Button fixation was the original fixation of the strap, and before the invention of the hardware clip, all the straps were fastened by buttons. Today, Newtud mode still has a large audience in the high-end customization field because it usually means that the pants are high-end customization and the wearer is also a particular person.
A clip fixation
Metal clip straps are now more common because the use of stainless steel or brass straps is more convenient than button straps, and the user does not need to button the waist of the pants to clamp the clip on both sides of the waist. But the clip strap has been used for a long time, the pants will have the use of the clip traces, and the clip will be loose. These are the clip strap's unavoidable problems; now there will be a clip and button dual harness. Sometimes the strap business door is used, considering the strap clip is easy to damage, but also give a pair of clips as a spare.
The button-type loops used for tees are usually cortical and cotton. For commercial reasons, men 35mm to 40mm wide have more aps, and men 25mm wide have more cotton aps.
In addition to the different loop buckle material, there is no big difference between the two in the dress code requirements for bow tie occasions, which can be matched with a tuxedo or other dresses.
The strap is a functional accessory product that can be said to cover dress codes from high to low, from the most formal white tie and black tie to the most casual daily wear. The enders have small age and gender requirements, which can be described as a suitable match for men and women, old and young.
The way to fix the button strap is to sew buttons on the sides of the inner waist and the back of the pants, and then buckle the strap on the button to connect the strap to the pants.
In terms of formality, the strap is higher than the belt because, in dress code, the bow tie dress is not used, but it is allowed to match the strap because a tuxedo or tuxedo is used with the waist seal.
The functions of the belt and the strap are similar; please do not wear both at the same time. Wearing a watch and hanging a pocket watch will be very stupid.