Here are 4 beautiful tie patterns
Views: 261 Author: Wendy Publish Time: 2023-05-31 Origin: Site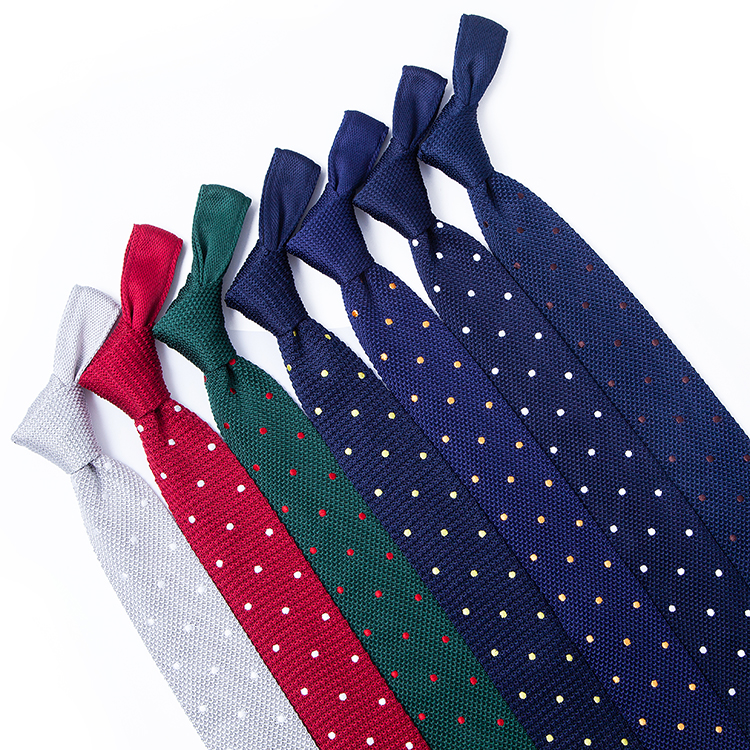 Look no farther than paisley, the gracefully swirling repeating design that is so frequently connected with formal settings, if you're seeking for a tried-and-true ageless pattern. You probably already own a paisley tie in your collection of ties, and if not, your dad or grandfather most likely does. For decades, paisley has been the traditional design for ties.
This design has a long history that dates back to Kashmir, when fabric makers drew influence from China, India, and the Middle East. Paisley was once solely worn by royalty, but for hundreds of years, men wore shawls made of silk with paisley weaving.
What began as a simple geometric design has evolved into the intricate and varied paisleys we see on ties today. This pattern has shown its ability to stand the test of time and has become a go-to choice for business and formal wear.
Striped ties are a popular choice for those who want to represent their school or favorite team's colors, as well as those looking to add a tie to their business casual attire. From pencil stripes to fashion stripes to regimental stripes to widely spaced stripes, there's a whole world of striped ties out there.
Repp stripes are the forefather of modern striped ties. The color, breadth, and orientation of the stripes, which were originally designed for British military troops, stood for their regiment and were a method for them to display their allegiance while not wearing a uniform. The stripe design was retained when this fashion quickly migrated to the United States. To avoid exactly imitating the British, the diagonal stripes' orientation was reversed in the U.S.
Today, you can choose from thousands of striped ties in every color under the sun. Striped ties are still a way to show loyalty, or just your favorite colors!
Wanting to add a little fun to your attire? Dotted ties (or polka dot ties) are the way to go! Many think of large, clown-like polka dots when envisioning this pattern, but there's a whole spectrum of dot sizes when it comes to ties.
Keep it subtle with pinpoint dots against a solid background for work attire, or larger dots for more casual occasions. The rule of thumb is: The smaller the dot and the farther apart they are, the more formal.
You could definitely argue that this one isn't really a pattern, but we can't talk about men's pattern ties without touching on the solid colored tie. Today, most men have at least one solid color necktie or bow tie in their wardrobe—even if it's the tie they wore for prom. But solid ties in every color under the rainbow weren't always so common.
Back when every businessman wore a tie to work (i.e. before the mid 1990s or so), the average guy might have had a handful of neutral solid ties in his wardrobe: Blacks, grays, navys. But that was usually the extent of his color range.
Enter Regis Philbin and the gameshow "Who Wants To Be A Millionaire." While hosting the popular television show, he always wore a bold and shiny solid tie. Suddenly bright, solid color ties were a must-have in the business world and department stores, not just formal wear shops, started stocking these bold solid ties, too.
Today, solid ties are still commonplace in the office, for casual settings and formal events. However, the finish of the tie has evolved since Regis first wore this style. Solid ties can be found in matter finishes than Regist wore, like cotton ties, linen ties, knit ties and more.