Find the perfect tie for those summers
Views: 261 Author: Wendy Publish Time: 2023-06-29 Origin: Site Inquire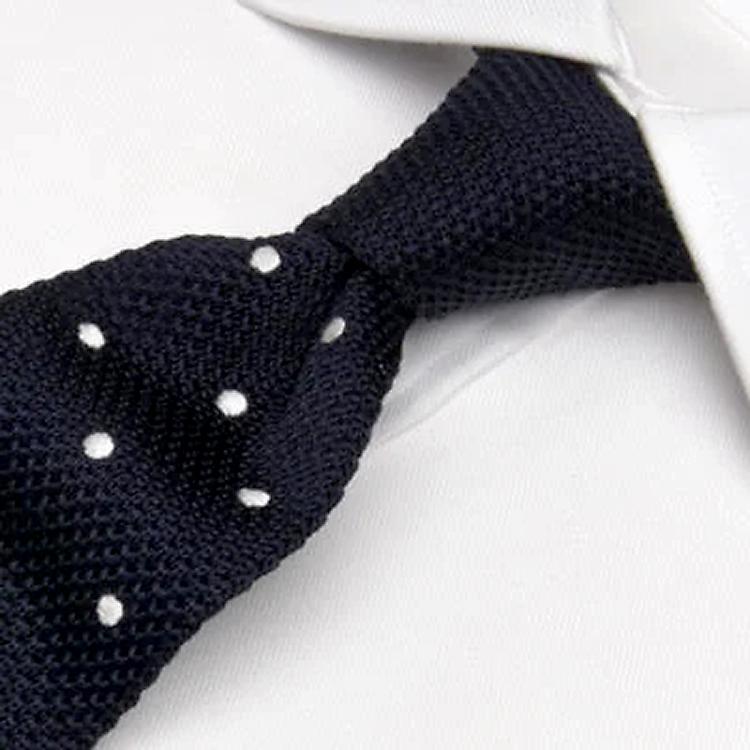 Now that your outfit is taken care of, it's time to concentrate on the finishing touch—the necktie. The summer is the perfect time to experiment with your tie and add some energizing components to your look. Here are some things to think about.
Density and material
The fabric of your tie, like that of suits, is crucial to maintaining your cool. To achieve the greatest amount of breathability, choose lighter ties made of silk, cotton, or linen. If you're going to more sober, formal events, light ties are also a terrific way to offset a heavier or darker suit.
The size of your tie is another thing to think about. In the summer, thinner ties are preferable since they smartly reduce the amount of fabric that is wrapped around your neck.
Bow ties vs. standard ties
The never-ending discussion! Consider the atmosphere you want to create before choosing your tie style because both regular ties and bow ties can be worn to a range of summer events. Standard ties can feel a little more formal yet offer a classic and classy look. Contrarily, bow ties give your attire a sweet and whimsical touch, making them ideal for joyful and sunny occasions like outdoor weddings or garden parties.
Bolt color
Finding the ideal suit and tie combination to wear this summer requires careful consideration of the colors and patterns of the ties. Choose a color that complements the rest of your clothing first. When paired with a plain, neutral suit, a colorful tie gives your outfit the ideal flash of contrast. If your suit draws attention on its own, you can counteract it with a plain but classy solid tie.
Seasonal prints can also provide flair for special occasions like weddings or gatherings. Men's floral ties are a charming and enjoyable way to enjoy the season and display a little bit of personality. In addition, you can select alternatives like stripes, dots, or geometric designs in warm, summery hues. No matter how cold it is outdoors, the correct tie will make you appear sophisticated.
Additional accessories to complete your look
Once you've mastered the many summer suit and tie styles, you can finish off your outfit by accessorizing with the ideal shoes, socks, tie pin, and other components. Light colors like white or beige are the finest choices for shoe storage. Although canvas is breathable, it can look too casual for a formal event, so be careful when selecting your fabrics. For a crisper appearance, suede or lightweight leather would be a better choice.
Likewise, choose lighter socks made of fabrics like cotton or linen rather than thicker wool blends. You can put together an ensemble that looks spiffy and is still comfortable enough for you to enjoy the warm weather in style with the help of the correct accessories.
You may boldly stride into the next sunny days now that you know how to ensure your outfit is as light and airy as the weather outside. Do you need assistance selecting the ideal tie for your summer wardrobe? Visit Easy Way right away to peruse our vibrant selection of gorgeous, expertly designed men's ties. With vibrant hues, exquisite florals, and much more, you can showcase your own style.