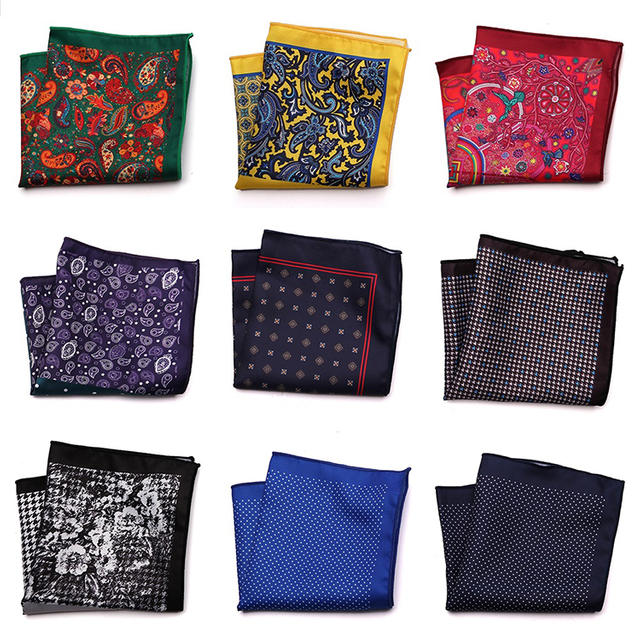 Any suit can seem more elegant with the addition of a pocket square, but it won't work by itself. You must fulfill your obligation under the agreement. You should do this by taking good care of and cleaning your pocket squares.
The fabric your pocket squares are composed of has a big impact on how to clean and maintain them. Here are some simple instructions for five of the most popular pocket square materials.
Silk pocket Squares
Silk pocket squares are more difficult to maintain even if they look great. Because silk is a fragile fabric, it should never be washed or dried in a machine. They should be taken to the dry cleaning for optimal results.
Silk pocket squares must be hand washed and dried if you wish to clean them yourself. Use only a little soap and cold to lukewarm water to wash them.
Your pocket squares should be gently pressed to absorb the water while you roll them on a towel to dry. After that, spread them out to dry naturally, taking care to keep them away from a heat source and from direct sunlight.
Your silk pocket squares may be ironed on low heat, but it's a good idea to take extra care when you do. To prevent the pocket square from coming into touch with the iron, it is recommended to cover it with another piece of cloth.
The high level of durability of polyester makes washing it not too difficult. Although some people prefer hand washing and air drying to reduce shrinking, it is safe to machine wash and dry.
Never use bleach while washing polyester in a washing machine; instead, use the permanent press cycle. To prevent shrinking, machine-dry polyester pocket squares at a low temperature.
Polyester is a practical fabric since it often doesn't need to be ironed. If you must iron it, make sure to do it with a warm iron rather than one that is too hot. If polyester is subjected to extremely high temperatures, it can melt and scorch.
Cotton Pocket Squares
Because it can resist high temperatures and is therefore safe to toss in the washing, cotton is the easiest fabric to wash. Wash squares of plain white cotton at approximately 140°F and colorful squares at roughly 104°F.
Bleaching white cotton provides you another stain-removal alternative. With colored pocket squares, bleaching should be avoided or done very carefully.
Cotton may also be dried in a dryer, however non-white squares should be dried at a lower temperature.
Despite its propensity to wrinkle, cotton can fortunately be ironed at a high temperature.
Wool Pocket Squares
Wool pocket squares may be cleaned similarly to cotton ones. Exercise the same vigilance as before. Hand wash, let dry in the air, then iron at a medium heat.
The vulnerability of wool to the common garment moth is one of its distinctive qualities. If you want your wool pocket squares to endure, it's a good idea to spray moth proofer on the area where they are kept.
Fabric Pocket Squares
Additionally, linen is a reasonably easy-to-clean fabric. It may be cleaned using the same instructions as cotton.
Squares made of linen shouldn't be dried in the dryer like cotton is. Your best option is to let them air dry. You may dry plain white linen in the sun outside.
Since linen is a relatively light fabric, it will require frequent ironing because it rapidly creases and wrinkles. Like cotton, linen can be pressed at high temperatures. While still moist, iron your linen pocket squares while using a lot of steam.