Knowledge of tie matching
Views: 298 Author: Site Editor Publish Time: 2023-04-17 Origin: Site Inquire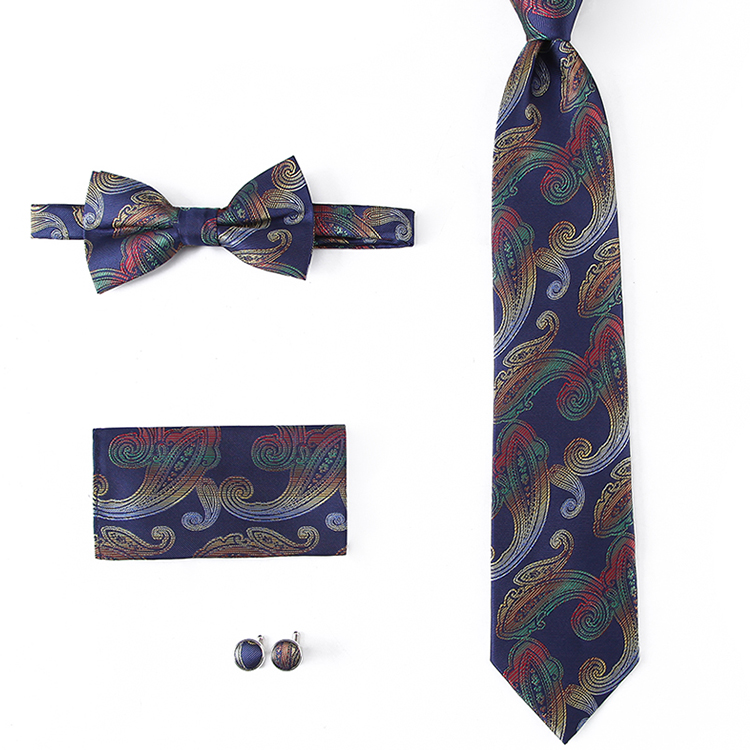 A man's tie is like a woman's makeup. As important as a woman's makeup is, so is a man's tie. It's just that women are good at makeup now, while men are not so good at matching ties and shirts. In society, Tie matching is also a science, and what color to use when going out is also very particular.
First of all, a tie that is too long or too short is always indecent. The proper length of the tie is that the tip of the tie just touches the belt buckle, and it can also be adjusted according to the height and the way the tie is worn. Attaching a tie clip to the back of the wider end of the tie will prevent the tie from turning over awkwardly. The most important thing in tie matching skills is the matching of colors and patterns. If you master the tie color matching, a suit will produce several different matching effects.
The color matching of the tie should start with the tie selection: the tie will always play a leading role, because it is the most eye-catching part of the clothing. Generally speaking, you should first focus on matching the tie with the suit jacket. From a more sophisticated point of view, the color of the jacket should be the base color of the tie.
Choose your tie, then your shirt: Once you've decided on how your tie will go with your jacket, choosing your shirt is a no-brainer. Generally, the color of the shirt should match one of the secondary colors on the tie. In general, the graphics on a tie should be more prominent than those on a shirt. Sometimes, a shirt and tie with a bold pattern can be chosen. However, don't let the pattern on the shirt overpower the pattern on the tie. The color matching of the tie is very important.
These days, monochrome collocations in consistent tones are very popular in clothing. If you want to be stylish, try a shirt and tie in the same hue. In this pairing, the tie should be a darker color than the shirt when paired, but they can also be the exact same color.